Antiques, Collectibles, Vintage, Mid-Century Modern, Jewelry & Coin Auction!
- Rogers Park Estate, Plus Other Estates & Consignments! -
Tuesday, July 16th, 2019 - 3:00 - 9:00 PM
7232 N. Western Ave.
Chicago, Illinois
(773) 465-3300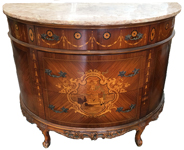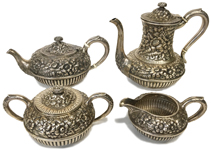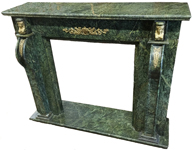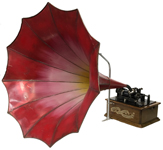 Click Here to See a Video of Most of the Items Coming Up in the July 16th Antiques, Vintage, Mid-Century, Jewelry & Coin Auction! (Click the "Full Screen" Button on the Bottom Right Corner of Video to Make it Appear Larger)

Furniture & Large Items Includes: Horner-Quality Antq. Carved Library Table; French Hand-Painted Bedroom Set; 9 Pc. Kindel Dining Room Set; Pr. Of 6í Tall Quan Yin Carved Wood Figures; 7í Tall New Guinea Tribal Man Figure (An Oratorís Stand); Inlaid Marble-Top Demilune Cabinet; Fine Inlaid Sideboard; Fancy 4 Pc. Bedroom Set; 9 Pc. Carved Walnut Dining Room Set; Pr. Of Knoll Leather Club Chairs; Asst. Mid-Century Modern Chairs; Green & Black Marble Table Top w/Chrome Legs; Antq. Oak Curio Cabinet w/Bevelled Glass; Very Tall Victorian China Cabinet; Victorian Cylinder Secretary Desk; Antq. Glass-Door Bookcase w/Paw Feet; French Inlaid Curio Cabinet; French-Carved Sofa & Chair Sets; French-Carved Marble-Top Tables; Other French-Carved Tables; French Stands; Antq. Oak Library Table; Baker Oriental Coffee Table; Victorian Marble-Top Dresser w/Mirror; Antq. Pawfoot Sofa; Wrought Iron Benches; Lg. Antq. Spinning Wheel; Metal Shop Cabinet w/Advertising Signs; Vintage Coca-Cola Machine; Victorian Bed; Sarouk, Karastan & Other Oriental Rugs; Ornate Light Fixtures & Mirrors; Much More...!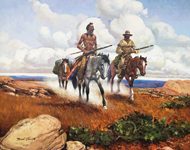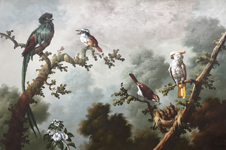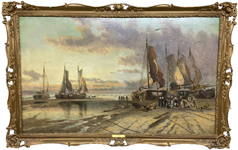 Small Items Include: 4 Pc. Martele Sterling Bigelow & Kennard Coffee/Tea Service; Set of Sterling Silverware; Collection of Greek Silver Icons; Other Silver Items; Ming Dynasty Footed Bowl; Sgd. Baccarat Stemware Set; Set of Pink Swirl Baccarat Glassware; Edison Cylinder Phonograph w/Chrysanthemum Horn; Jo Mead Polychrome Figure of Boy; Bolex 16mm Movie Camera w/Accessories; Set of Russell Wright China; Inuit (Eskimo) Stone Sculptures; 20 Lenox for Boehm Plates; Perfumes; Stamps; Clocks; Pocketknives; 2 1920's Leather Race Car Driver Hats; Vintage Pinups; Traffic Light; Armani & Santini Figures; Violins & Other Musical Instruments; TVís, Stereos & Asst. Electronics; More...!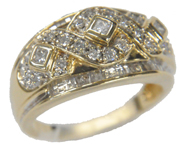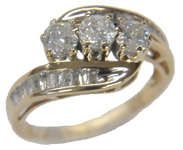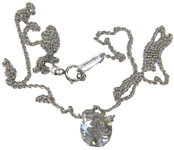 Jewelry Includes: Platinum Tiffany & Co. Necklace w/1.75 Carat Round Internally Flawless Diamond, J Color; 18K & Amber Beaded Necklace; Gold & Diamond Rings; Gold & Gemstone Rings; Necklace with Chunks of Uncut Emerald; Gucci Ladiesí Watch Set; Antq. Garnet Jewelry; Jade Jewelry; Silver Jewelry; Vintage Watches & Pocketwatches; Costume Jewelry; More...!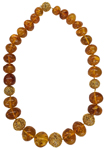 Coins Include: 19 Silver Eagles, Mostly BU; 49 Morgan Silver Dollars; 55 Silver Peace Dollars; Australian Koala Silver Dollar; 10 South African Silver Krugerrands; Other Silver Coins...!
---
Consignments of Antiques, Collectibles, 50's/60's/70's Modern, Paintings & Prints, Jewelry, Coins & Antique and Vintage Furniture are Still Being Considered for This & Upcoming Auctions! One Piece or an Entire Estate or Collection! Need $$$ Fast? Our Auction Payout is One of the Fastest (and Surest) in the Industry! We also Buy Antiques & Collectibles!

-Pickup Service Available-
---
Over 650 Lots! Many Beautiful and Interesting Items! Dealers, Collectors, General Public Welcome - Most Items will be Sold Without Reserve ! - 7/14/19 Update -
---
Viewing Times:
Monday, July 15, from 3:30 to 7:30 P.M.
Tuesday, July 16, from 2:00 P.M. to 3:00 P.M.
---
Click Here to go back to the Direct Auction Galleries Home Page.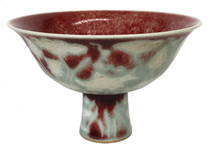 © Copyright, 1997-2019, Direct Auction Galleries, Inc.