Antiques, Collectibles, Vintage, Mid-Century Modern, Jewelry & Coin Auction!
- Various Estates, Plus Consignments!
Tuesday, Jan. 15th, 2019 - 3:00 - 9:30 PM
7232 N. Western Ave.
Chicago, Illinois
(773) 465-3300
Click Here to See a Video of Most of the Items Coming Up in the January 15th Antiques, Vintage & Mid-Century Auction! (Click the "Full Screen" Button on the Bottom Right Corner of Video to Make it Appear Larger)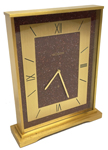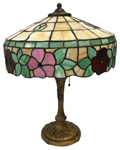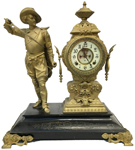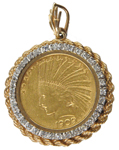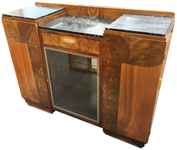 Furniture & Large Items Include: Nice French Dining Room Suite; French Inlaid Game Table w/Bronze Ormulu; French-Style Vitrine; Nicely Carved 12 Pc. Dining Room Set; 5 Pc. Stickley Contemporary Mission Bedroom Set; George Nelson Lamp Table; Pr. of Eames Herman Miller Chairs; 3 Cherner Chairs; Pr. of Edward Wormley Dunbar Chairs & Table; Other 50's/60's/70's Mid-Century Modern Furniture; Lg. Stained & Jewelled Leaded Glass Window; Other Stained Glass Windows; Set of 6 Widdicomb Queen Anne Style Dining Chairs; Set of 8 Antq. Carved Dining Chairs; Set of 10 Light Color French-Style Dining Chairs; Ornate Dragonfly Floor Lamp; Antq. Oak Side-by-Side; Antq. Pawfoot Chair & Matching Rocker; 10 Pc. Wicker-Type Garden Set; Billiards-Theme Bar; Foosball Game; Lg. Sports Display Paintings; Stainless Steel Refrigerator; Oriental Rugs—Lg., Small & Runners; Ornate Light Fixtures & Mirrors; More...!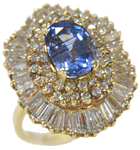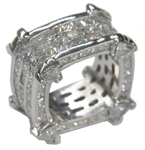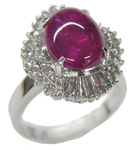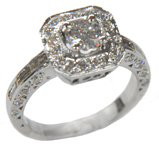 Smaller Items Include: Fine LeCoultre Desk Clock; Japy Freres Fine Brass Clock; Pittsburgh Stained Glass Lamp; 2 Antq. Slag Glass Lamps; Lg. Ansonia Cavalier Figural Clock; Lg. Painting by Guido Odierna; Other Fine Paintings & Prints, some Listed; Remington Bronzes; Slag Glass Boudoir Lamps; Art Deco Figural Lamp; 2 Esa Fedrigolli Lamps; Collection of Royal Copenhagen & B&G Figurines; Murano Glass Figures; Antq. Wall Clocks; Royal Doulton "Rondo" China Set; Silver Items & Silverplate; Paperweights; Vintage Pin-Up Girl Slides; Collection of Designer Ladies' Clothing; & Purses; Ladies' Fur Coats; Bang & Olufsen CD/Stereo System; Jake LaMotta Autographed Poster & 1992 Bulls Poster; Painting of Standing Bear by Zivic; More...!

Jewelry Includes: Platinum Ring w/Appx. 18 Cttw. Diamonds; 18K Ring w/4+ Carat Sapphire & 3 Cttw. Diamonds; Platinum Ring w/5.52 Carat Natural Cabachon Ruby & 1 Cttw. Diamonds; Other Gold Rings w/Diamonds & Other Gemstones; 14K Tennis Bracelet w/2.75 Cttw. Diamonds; 14K Diamond Pendant w/$10 Indian Head Gold Coin; David Yurman Pearl & Sterling Cuff Bracelet; Pr. Of 18K Rose Quartz Earrings; 14K Vintage Bulova Men's Watch; Many Nice Vintage Watches (Chronographs & Other); Vintage L.E.D. Watches; Pocketwatches; Silver Rings & Silver Jewelry; Costume Jewelry; Etc...!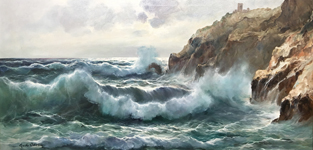 Coins Include: CC Morgan Dollars; 13 Morgan Dollars; 21 Peace Dollars; 24 Silver Halves—Walking Liberty, Franklin & Kennedy; Barber Quarters; Mercury Dimes; Brilliant Unc. Silver Eagles; Silver Rounds & Silver Ingots; U.S. Proof Sets (Some Silver); Canadian Proof Sets & Coins (Some Silver); Older Gold Turkish Coin; More...!
---
Consignments of Antiques, Collectibles, 50's/60's/70's Modern, Paintings & Prints, Jewelry, Coins & Antique and Vintage Furniture are Still Being Considered for This & Upcoming Auctions! One Piece or an Entire Estate or Collection! Need $$$ Fast? Our Auction Payout is One of the Fastest (and Surest) in the Industry! We also Buy Antiques & Collectibles!

-Pickup Service Available-
---
Appx. 700 Lots! Many Beautiful & Interesting Items! Dealers, Collectors, General Public Welcome - Most Items will be Sold Without Reserve ! - 1/11/18 Update -
---
Viewing Times:
Monday, Jan. 14th, from 3:30 to 7:30 P.M.
Tuesday, Jan. 15th, from 2:00 P.M. to 3:00 P.M.
---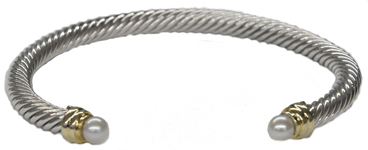 Click Here to go back to the Direct Auction Galleries Home Page.
© Copyright, 1997-2019, Direct Auction Galleries, Inc.