Antiques, Collectibles, Vintage, Mid-Century Modern, Jewelry & Coin Auction!
- Various Estates, Plus Consignments -
Tuesday, March 20th, 2018 - 3:00 - 9:30 PM
7232 N. Western Ave.
Chicago, Illinois
(773) 465-3300
Click Here to See a Video of Most of the Items Coming Up in the March 20th Antiques, Vintage & Mid-Century Auction! (Click the "Full Screen" Button on the Bottom Right Corner of Video to Make it Appear Larger)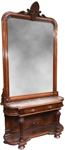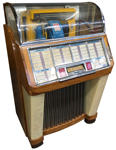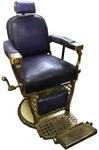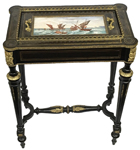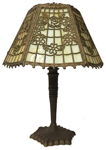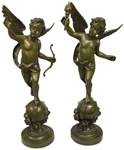 Furniture & Large Items Includes: 1952 Seeburg M100C Jukebox; Fantastic Antq. Brass Barber Chair; 2 Life-Size Suits of Armor; Lg., Very Old Indian Carved Door w/Door Frame; 3 Teakwood Mid-Century Danish Modern Credenzas; Teak Mid-Century Round Dining Table w/6 Chairs; Teak Mid-Century Coffee Table; Lg. Carved Victorian Marble-Top Hall Mirror; Nice Beige French-Carved Marble-Top Lamp Table; 2 Golden Oak Antq. Pier Mirrors; Lg. Carved Round Marble-Top Clawfoot Table; Barrister-Type English Oak Filing Unit; Baker Banded Dining Table; Antq. Sea Chest; French Empire Planter Table w/Hand-Painted Porcelain Insert; Pr. of Wrought Iron Floral Side Tables; Oriental Furniture; Antq. Oak Sideboard w/Mirrored Backsplash; Antq. Oak Cheval Mirror; Small Antq. Oak Display Case; Antq. Oak Victrola; Cast Iron Potbelly Stove; Victorian Slantfront Desk; 2 Small Antq. China Cabinets; Mahogany Dining Table & 6 Chairs; Lots of Other Mahogany Furniture; 3 Pine Hutches; Over 8 Nice Display Curio/Showcase Cabinets (2 Are Baker); 2 Fireplace Mantels; Light Wood Bubble-Glass Breakfront; Barrel Table & Chairs Set; Herman Miller Conference Table; Set of 4 Wood Slat Mid-Century Bar Stools; Other 50's/60's/70's Mid-Century Furniture; Set of 26 Green Industrial Stacking Bins; Black Leather Sofa & Recliner Set; Oriental Rugs - Large, Small & Runners; Ornate Light Fixtures & Mirrors; Antq. Leaded Glass Windows; Table-Top Pac-Man Arcade Game; Williams "The Machine" Pinball Game; Valley Electronic Bar Darts Game; More!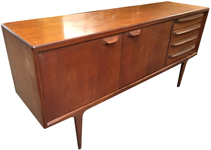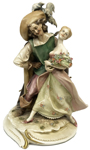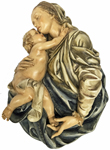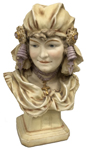 Small Items Include: Very Old Circus Poster; Lg. Sevres-Style Porcelain Lamp; 4 Good-Size Italian Borsato Figurines & 1 Borsato Plaque; Amphora-Type Bust; Antq. Slag Glass Panel Lamp; Reverse-Glass Painted Table Lamp; Meissen-Type Porcelain Stand & Wall Shelf; Art Deco Style Bronzes; Other Bronzes & Sculpture; Tiffany Sterling Bowl & Other Sterling & Silverplate Items; Black Marble Desk Set; Pr. of Tall Glass Dome Covers; Lg. Lenox Nativity Set; Etched Stemware; Contemporary Art Glass; Collection of Hutscenreuter & Other Figurines; 2 Chrome Art Deco Freshn'd Aire Fans; Pr. of Industrial Light Fixtures; Oriental Porcelain, Cloisonne & Other Oriental Items; Oil Paintings & Prints, Some Listed; 2 Lg. Rolls Royce Advertising Signs; Other Signs; Primitives; Vintage Typewriters; Vintage Gumball Machines; Old Radios; Colognes; Vintage Knife Collection; Old Books; China Set; Muhammad Ali Autographed Photo; Lg. Metal Mermaid Figure; Reproduction Collectibles; Violins, Saxophone, Guitars & Other Musical Instruments; 2 Deer Head Trophies; Collection of Animal Skins; Curiosities, Box Lots & More!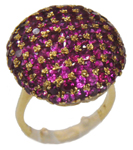 Jewelry & Coins Include: Fantastic 18K Bracelet w/5 Cttw. Sapphires & 3.6 Cttw. Diamonds; 14K White Gold Bracelet w/20 Cttw. Pink Sapphires & 5.5 Cttw. Diamonds; 18K Lg. Blue Topaz Pendant w/ Multi-Strand Pearl Necklace; Georgian Period 14K Garnet Ring; Antq. Platinum Ring w/3 Lg. Emerald-Cut Diamonds; Gorgeous 18K Ring w/10 Cttw. Rubies; Other Gold Rings w/Diamonds & Other Gemstones; Other Beautiful Gold & Diamond Jewelry; Vintage Watches; Sterling Rings; Beautiful Sterling & Stone Bracelets; Amber Jewelry; Costume Jewelry; Silver & Other U.S. Coins; Much More!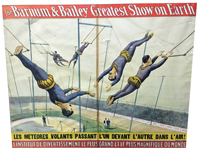 ---
Consignments of Antiques, Collectibles, 50's/60's/70's Modern, Paintings & Prints, Jewelry, Coins & Antique and Vintage Furniture are Still Being Considered for This Auction & Upcoming Auctions! One Piece or an Entire Estate or Collection! Need $$$ Fast? Our Auction Payout is One of the Fastest (and Surest) in the Industry! We also Buy Antiques & Collectibles!

-Pickup Service Available-
---
Appx. 700 Lots! Many Beautiful Items! Dealers, Collectors, General Public Welcome - 3/13/18 Update -
---
Viewing Times:
Monday, March 19, from 3:30 to 7:30 P.M.
Tuesday, March 20, from 2:00 P.M. to 3:00 P.M.
---
Click Here to go back to the Direct Auction Galleries Home Page.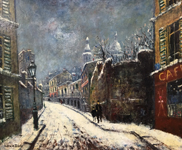 © Copyright, 1997-2018, Direct Auction Galleries, Inc.