Antiques, Collectibles, Vintage, Mid-Century Modern, Jewelry & Coin Auction!
- Affluent Chicago Estate, Plus Other Estates & Consignments -
Tuesday, Nov. 13th, 2018 - 3:00 - 10:00 PM
7232 N. Western Ave.
Chicago, Illinois
(773) 465-3300
Click Here to See a Video of Most of the Items Coming Up in the November 13th Antiques, Vintage & Mid-Century Auction! (Click the "Full Screen" Button on the Bottom Right Corner of Video to Make it Appear Larger)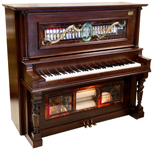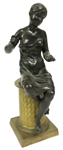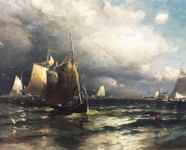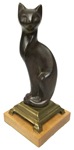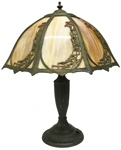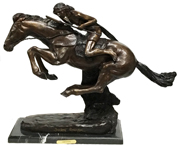 Furniture & Large Items Include: 1904 King Nickelodeon (Refurbished and in Working Condition); Lg. Vintage Designer Light Fixtures (Tommi Parzinger, Brand Van Egmond & Jean de Merry); Lg. Amount of Paul McCobb Planner Group Furniture; Marble-Top Mid-Century Round Table w/4 Adrian Pearsall-Type Purple Uph. Chairs; Dunbar Walnut Corner Unit & Wall Cabinet; 1970's Paul Kingma Lamp Table; Campaign-Style Bedroom Set; 4 Baker Chairs by Barbara Barry; Huge Bronze? Of 3 Children on a Slide; 3 Pc. Carved Sofa & Chairs Set; French Carved Wing Chair w/Face Designs; Art Nouveau Narrow Etagere; Lg. Walnut Victorian Etagere; Empire-Style Dropleaf Table; Pr. Of French-Carved Stands; Antq. Desk w/Marble Top; Antq. Chest on Legs; Antq. Oak Card Catalogue Unit; Ornate Mirrors & Light Fixtures; 12' x 15' Sarouk Rug; Other Oriental Rugs; Watchmaker's Bench; Rickshaw Cart; 4 Pc. Gumball Machine Set; 1986 Honda Magna 700CC Motorcycle; Vintage Hiawatha Tandem Bicycle; More...!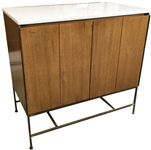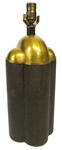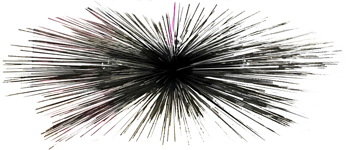 Small Items Include: Bang & Olufsen Beogram Stereo Set w/Tower Speakers; Painting by George H. McCord; Other Paintings & Prints, some Listed; 55 Pc. Set of Easterling Sterling Silverware; Other Silver Items; Hermes Scarf w/Box; Lg. Ornate Brass 3 Pc. Clock Set; "Polar Bears" Onyx Sculpture; Antq. Slag Glass Table Lamp; Pittsburgh Slag Glass Lamp; Sharkskin Deco Lamp; Dragonfly Lamps; Oriental Scroll Painting sgd. Wang Xue Tao; Other Oriental Items; Waterford Crystal; Elaborate 9 Pc. Victorian Silverplate Coffee Service; Julian Harr Sculpture; Remington Bronze of Indian Warrior; Other Bronzes; Lenox "Solitaire" China Set; Kosta Boda Figurines; Stamp Collection; Paperweights; Perfume Bottles; Pens; Old Firefighter Memorabilia; Antq. & Vintage Clocks; Antq. Advertising Tins; Old Canes; Album of War Era Photos; Lg. Amount of Designer Clothing by Missoni, Blake, Marc Jacobs, Nanette LePore, P45, etc.; Snakmate Tabletop Vending Machine; Musical Instruments; Record Albums; More...!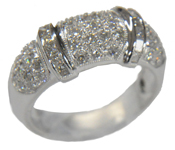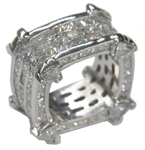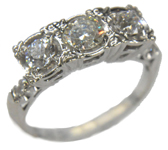 Jewelry Includes: 18K White Gold Heron or Crane Pin w/3.42 Cttw. Diamonds; 14K White Gold Cross w/Pink Tourmaline & Diamonds; Antq. 14K White Gold Ring w/3 Lg. Old-Cut Diamonds; Other Gold Rings with Diamonds, Amethyst, Opal, etc.; 18K Turquoise & Diamond Ring, Pendant & Earrings Set; Gold & Diamond Necklaces & Earrings; 2.38 Cttw. Natural Yellow, Orange & Pink Diamonds; 1.76 Carat Radiant Cut Blue Sapphire; Michele, Vintage Rado & Other Men's Watches; Tiffany Portfolio Ladies' Watch; Tiffany Sterling Bangle; Other Silver Jewelry & Silver Rings; Costume Jewelry; Etc...!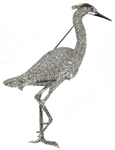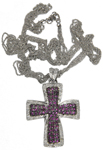 Estate & Other Coins Include: CC Morgan Dollars; 48 Other Silver Dollars; 24 Barber Halves; Over 42 Walking Liberty Halves; Franklin Halves; Over 41 Silver Kennedy Halves (Some Unc.); 35 Seated Liberty Quarters; Washington Silver Quarters; Barber Quarters & Dimes; Mercury Dimes; Unc. Silver Rounds & Unc. Silver Eagles; 40% Silver Halves; Indian Head Pennies; Books of Coins; Foreign Coins; More...!
---
Consignments of Antiques, Collectibles, 50's/60's/70's Modern, Paintings & Prints, Jewelry, Coins & Antique and Vintage Furniture are Still Being Considered for Upcoming Auctions! One Piece or an Entire Estate or Collection! Need $$$ Fast? Our Auction Payout is One of the Fastest (and Surest) in the Industry! We also Buy Antiques & Collectibles!

-Pickup Service Available-
---
Over 700 Lots! Many Beautiful & Valuable Items! Dealers, Collectors, General Public Welcome - Most Items will be Sold Without Reserve ! - 11/9/18 Update -
---
Viewing Times:
Monday, Nov. 12th, from 3:30 to 7:30 P.M.
Tuesday, Nov. 13th, from 2:00 P.M. to 3:00 P.M.
---
Click Here to go back to the Direct Auction Galleries Home Page.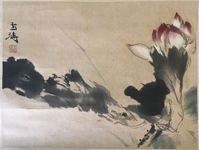 © Copyright, 1997-2018, Direct Auction Galleries, Inc.