Antiques, Collectibles, Vintage, Mid-Century Modern, Jewelry & Coin Auction!
- Downtown Streeterville Estate, Plus Other Estates & Consignments -
Tuesday, June 27th, 2017 - 3:00 - 9:30 PM
7232 N. Western Ave.
Chicago, Illinois
(773) 465-3300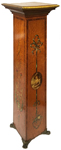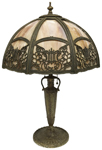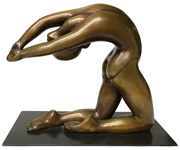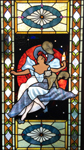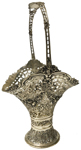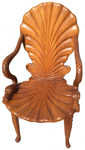 Click Here to See a Video of Most of the Items Coming Up in the June 27th Antiques, Vintage & Mid-Century Auction! (Click the "Full Screen" Button on the Bottom Right Corner of Video to Make it Appear Larger)

Furniture & Large Items Includes: Italian Carved "Grotto" Chair w/Carved Dolphin Arms; 4 Pc. French-Painted Bedroom Set; French-Painted Demilune Table & Pedestal; French-Carved Furniture; Campaign-Style Desk & Matching Hutch; Bronze Fireplace Surround w/Griffon Designs (Sgd. L.H. Moise); Set of 6 Carved Chippendale-Style Dining Chairs; Antq. Oak Pier Mirror w/Leaded Glass Cabinet Sides; Antq. Carved Hutch/Etagere; Two Barrister Bookcases; Country French Lg. Dining Table w/Parquet Wood Top; Brushed Metal Apothecary Cabinet; 6' Tall Upright Trunk/Storage Unit; 2 Knoll Eero Saarinen Office Chairs; Pr. of Wassily Chairs w/Canvas Seats; 3 Pc. Mid-Century Bedroom Set; 2 Lg. Mod Wood Chairs (Seats Missing); Set of 4 McGuire Rattan Chairs; Pierre Cardin Table; Rosewood Cabinet w/Sliding Doors; Noguchi Floor Lamp; Mod Brown Checkerboard-Type Table & 4 Chairs; Other 50's/60's/70's Mid-Century Modern Furniture; Antq. Oak Kitchen Hutch; Carved Throne Chair w/Lion Heads; Round Antq. Oak Kitchen Table w/Spiral Legs; 2 Blockfront Bachelor's Chests; 9 Pc. Mahogany Dining Room Set; Stained Glass Windows; Ornate Light Fixtures & Mirrors; Oriental Rugs - Large, Small & Runners; 4 Nice Glass Display Cases; 220V Commercial Floor Buffer; Wood Architectural Items; 2 Industrial Carts; Refrigerators (Contemporary & Vintage); Much More...!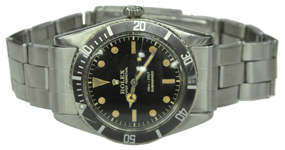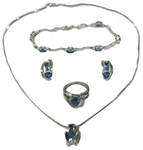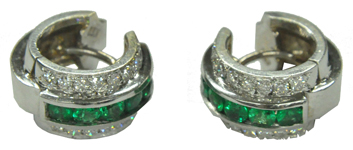 Small Items Include: Pr. of 19th Century Cinnebar Vases; 2 Long Chinese Embroidered Tapestries; Other Oriental Items; Lg., Ornate Antique .800 Silver Basket; Russian Enamelled Silver; Tiffany Silver; Other Silver Items; Meissen, Royal Crown Derby, Hummel & Lladro Figurines; Set of Christofle Flatware; 4 Pc. Cartier Champagne Flute Set w/Box; Many Arts & Crafts Erphila Vases; 2 Salvador Dali Colored Etchings; Many Paintings, some Listed; Fine Signed Prints, Etchings and Engravings; 3 Pc. Brass & Marble Clock Set w/Cherubs; Modern Bronzes & Other Bronzes; Pairpoint, Rainaud & Other Slag Glass Table Lamps; LeCoultre Atmos Clock; Carved Antq. Alabaster Mother & Child Lamp (No Top); "Three of a Kind" Trade Stimulator; Mark Twain 1st Edition (2nd State) "Life on the Mississippi" Book; Leatherbound & Other Books; Pr. of St. Clair Glass Lamps; Murano Glass Figures; Art Deco Dresser Set w/Many Pieces; Vintage Standard Oil Gas Pump Globe; "Elsie the Cow" Borden's Advertising Clock; Lg. Vintage Railroad Light; Railroad Badge & Patches; Steins; 1960's & 70's Baseball Cards; '45 RPM Records; Depression Glass; Guitars, Trumpet, Tubas, Bass Violin, Violins & Other Musical Instruments; Vintage Hats & Clothing; Cameras; Lego Sets; CD's; Much More...!

Jewelry, Etc., Includes: 1959 Rolex Submariner Wristwatch #6536, "James Bond" Model, w/Extra Rolex Band; Omega & Other Vintage Watches; Pr. of Fine 18K White Gold Emerald & Diamond Earrings; 1.14 Carat Loose Emerald; 14K White Gold Pendant w/.80 Carat Diamond; White Gold Sapphire & Diamond Necklace Bracelet Ring & Earrings Set; Gold Rings w/Diamonds, Amethyst & Other Gemstones; 14K Frog Pin & Bug Pin; Sgd. Tiffany 14K & Diamond Rose Pin; Sgd. Tiffany Sterling Jewelry; Designer Sterling Jewelry by Konstantino, David Yurman & Barbara Bixby; White Jade Jewelry; Amber Jewelry; Costume Jewelry; Miscellanous Coins; Much More...!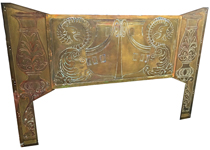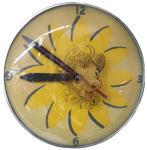 Many of These Items Come from Estates...! Most Items will be sold Without Reserves...!
---
Consignments of Antiques, Collectibles, 50's/60's/70's Modern, Paintings & Prints, Jewelry, Coins & Antique and Vintage Furniture are Still Being Considered for This Auction & Upcoming Auctions! One Piece or an Entire Estate or Collection! Need $$$ Fast? Our Auction Payout is One of the Fastest (and Surest) in the Industry! We also Buy Antiques & Collectibles!

-Pickup Service Available-
---
Appx. 700 Lots! Many Amazing Items! Dealers, Collectors, General Public Welcome - 6/25/17 Update -
---
Viewing Times:
Monday, June 26, from 3:30 P.M. to 7:30 P.M.
Tuesday, June 27, from 2:00 P.M. to 3:00 P.M.
---
Click Here to go back to the Direct Auction Galleries Home Page.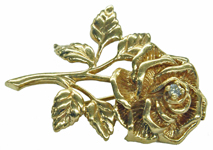 © Copyright, 1997-2017, Direct Auction Galleries, Inc.