- Antique Auction! -
Antiques, Collectibles, Vintage, Mid-Century Modern & Jewelry Auction!
- Various Estates, Plus Consignments -
Tuesday, May 30th, 2017 - 3:00 - 9:30 PM
7232 N. Western Ave.
Chicago, Illinois
(773) 465-3300
Click Here to See a Video of Most of the Items Coming Up in the May 30th Antiques & Vintage Auction! (Click the "Full Screen" Button on the Bottom Right Corner of Video to Make it Appear Larger)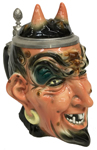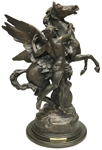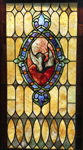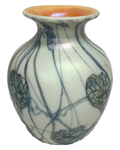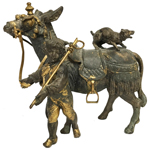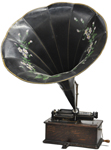 Furniture & Large Items Includes: Ron Seff Gold-Colored Metal & Glass Coffee Table; Fantastic, Ornate Antq. Bronze Twin Bed; 3 1/2í Tall Bronze Erotic Man & Woman Sculpture; Hancock & Moore Burgundy Leather Wing Chair; Lg., Primitive Corner Cabinet; Mahogany Corner Cabinet; Stickley Mission Oak Chair; 8 Pc. Contemporary Mission Oak Dining Room Set; 5 Pc. Hand-Painted Dark Wood French Provincial Bedroom Set; Pr. Of Lg. Bevelled Mirrored Cabinets; Chippendale-Style Banded Highboy; French-Style Armoire; Intricately Carved Table w/Elephant Designs; 3 Pc. Art Deco Waterfall Bedroom Set; Carved, Weathered Totem Pole; Pr. Of Spaghetti Globe & Lucite Floor Lamps; Rosewood Wall Cabinet; 3 Teakwood Tall Bookshelves; Brown Mod Leather Checked Sofa; Lucite Base Table; Other 50ís/60ís/70ís Mid-Century Modern Furniture; Lg. Ship Model; Small Antq. Cart/Buggy; Antq. Hand-Painted Coach Seat; Vintage "Tot Rod" Pedal Car; Brown Leather Sofa & Loveseat Set; Nice Oriental Rugs - Lg., Small & Runners; Ornate Light Fixtures, Mirrors & Sconces; Pioneer I Mobility Scooter (Works Great); More!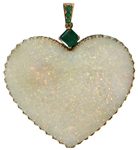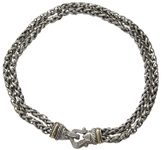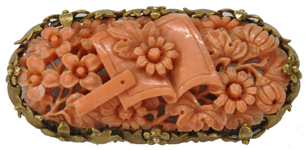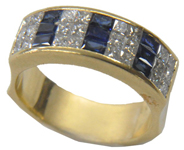 Small Items Include: Edison Home Cylinder Phonograph w/Painted Morning Glory Horn; Antq. Stained Glass Lamp w/Chicago Mosaic-Type Shade; Tiffany Studios Bronze Inkwell & Tray; Many Carved Inuit Figures; Remington & Other Bronzes; Xing Dynasty Chinese Porcelain; Pr. Of Baccarat Crystal Candlesticks; Waterford Crystal Stemware Set; Silver Items; Antique Clocks; Vintage Advertising Button & Patch Collection; Vintage Metal Badges; Many Vintage Linen-Backed Posters; Ramís Head Trophy; National #347 Brass Cash Register; Beer Steins; Neon Beer Signs; Old Cameras; Fossils; African Carvings; Vintage Purses; Vintage & Contemporary Stereo Equipment; Paperweights; Antq. Postcards & Ephemera; Toys & Toy Cars; Old Radios; Sports Memorabilia; Stamp Collection; Violins; Guitars; Other Musical Instruments; Vintage Typewriters; More!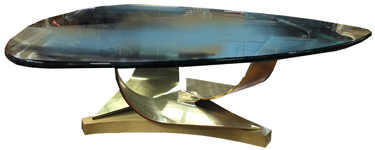 Estate & Other Jewelry Includes: 24K Gold Necklace w/Eagle & Dragon Designs; Lg. 14K Heart-Shaped Opal & Emerald Pendant; Three 14K Emerald Bracelets; 14K & Diamond Necklace & Bracelet; 14K Emerald & Diamond Necklace; 18K White Gold Natural Rainbow Sapphire Bracelet; Pearl Bracelet w/Lg. 14K Diamond Clasp; Sabini Italy Pearl Necklace w/18K Diamond Clasp; Other Pearl Jewelry; Platinum Ladiesí Ring w/18 Carat Cabachon Amethyst & Diamonds; Two 14K Diamond Eternity Bands; Many Gold Rings w/Diamonds, Rubies, Sapphires, Emerald, etc.; Los Castillo Silver & Amethyst Pin; Vintage David Yurman 18K & Sterling Diamond Buckle Necklace; Silver Jewelry; Costume Jewelry; Cameos; Fine Antq. Coral Pin; Menís Omega & Menís Versace Watches; Much More!
Be Sure to Join us on Monday for our Memorial Day Preview, featuring Tasty Barbecue Items & Refreshments...!
Many of These Items Come from Estates...! Most Items will be sold Without Reserves...!
---
Consignments of Antiques, Collectibles, 50's/60's/70's Modern, Paintings & Prints, Jewelry, Coins & Antique and Vintage Furniture are Still Being Considered for This Auction & Upcoming Auctions! One Piece or an Entire Estate or Collection! Need $$$ Fast? Our Auction Payout is One of the Fastest (and Surest) in the Industry! We also Buy Antiques & Collectibles!

-Pickup Service Available-
---
Appx. 700 Lots! Many Amazing Items! Dealers, Collectors, General Public Welcome - 5/29/17 Update -
---
Viewing Times:
Monday, May 29, from 3:30 P.M. to 7:30 P.M.
Tuesday, May 30, from 2:00 P.M. to 3:00 P.M.
---
Click Here to go back to the Direct Auction Galleries Home Page.

© Copyright, 1997-2017, Direct Auction Galleries, Inc.