Antiques, Collectibles, Vintage, Mid-Century Modern, Jewelry & Coin Auction!
- Several Good Estates, Plus Consignments -
Tuesday, August 21st, 2018 - 3:00 - 9:30 PM
7232 N. Western Ave.
Chicago, Illinois
(773) 465-3300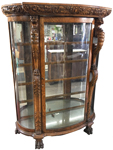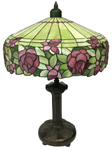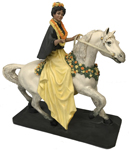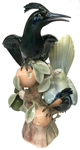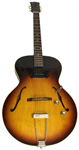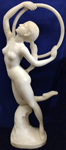 Furniture & Large Items Include: 5' Tall White Marble Statue of Nude Woman; Magnificent Carved Oak Curved Glass China Cabinet w/Lion Heads; Red Chesterfield Sofa; Antq. Oak Sideboard w/Backsplash & Griffon Carvings; Beautiful Antq. French-Carved Bench; French-Carved Marble-Top Hall Table; Lg. 25-Drawer Dark Wood Filing Unit/Bin; Nice Antq. Oak Side-by-Side; Antq. French Carved & Mirrored Armoire; Lg. French-Style Curio Cabinet; 9 Pc. French Carved Dining Room Suite; Curved Glass Dark Wood Antq. China Cabinet; Victorian Carved Marble-Top Cabinet; Nice Victorian Carved Walnut Bed; Set of 10 Carved Chippendale-Style Dining Chairs; Thomas Scott Gainsboro Antq. Tall Case Clock; 2 Early American Tall Case Clocks w/Wooden Works; Seeburg M100C Jukebox (As Is); 11 Pc. Tudor-Style Dining Room Set; Butcher Block Table; 50's/60's/70's Mid-Century Modern Furniture, inc. 4 Pc. Michel Ducaroy "Togo" Sectional Sofa Set; George Mulhauser for Plycraft Recliner & Ottoman; Eames LCM Chair; Dux Swedish Teak Mid-Century Coffee Table; 13 Mid-Century Straight-Back Chairs; Nest of 3 Lucite Tables; George Nelson Bubble Lamp; Mid-Century Sofas; Also, Oriental Rugs - Lg., Small & Runners; Ornate Mirrors & Light Fixtures; Bikes & More...!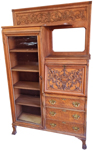 Small Items Include: Bradley & Hubbard Antq. Stained Glass Lamp; Gibson ES-125T Vintage Electric Guitar; Stella Metal Disk Music Box; Oak Edison Cylinder Phonograph; Edison Standard Phonograph w/Horn; Fine Oriental Vase; Rare Leica 7.3 Cm 1.9 Lens; Other Vintage Lenses & Cameras; Lg., Gorgeous Copeland Porcelain Figure w/2 Birds; Lg. Carved Onyx Oriental Bird & Dragon Figure; 7 Hawaiian Figurines by Julene Mechler (One Very Rare); 3 Lladro Hawaiian Dancer Figurines; Lg. Lalique "Champs-Elysees" Bowl; Bronze of Children; 17th Century Dutch Old Master Painting of Trees & Stream; Pr. Of German Man & Woman Paintings by Emil Rau; Painting sgd. (Maurice de) Vlaminck; Collection of Paintings by George Colin; Other Oil Paintings & Prints, some Listed; Japanese Woodblock Prints; Daumier Prints; Russian Icon; Art Deco Marble 3 Pc. Clock Set; Carved Antq. Figural Alabaster Lamp; Pr. of Ralph Lauren Lamps; Vintage WWI Royal Air Force Model Plane; 1700's Maps; Daguerrotypes & Photos; Antq. Scale in Wood Case; Perfume Bottle Collection; Collection of Banks; Miniature Indian Pottery & Knick-Knacks; Guitar, Oud & Other Musical Instruments; Stamp Collection; More...!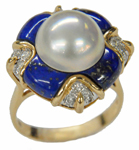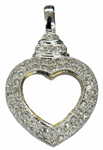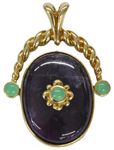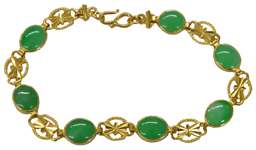 Jewelry Includes: 18K Ladies' Rolex Watch w/18K Band; 14K & Other Men's Vintage Watches; 18K Pendant w/Huge Amethyst & Jade; 22K Bracelet w/Apple Green Jade; Gorgeous 18K White Gold Diamond "Open Heart" Pendant; Mod 18K White Gold Pendant w/3.54 Ctw. Diamonds; 14K White Gold Ring & Earrings Set w/2.29 Cttw. Diamonds; Beautiful Gold & Diamond Earrings & Pendants; Ladies' Ring w/2 Cttw. Diamonds; Other Nice Gold Rings w/Diamonds, Amethyst & Other Gemstones; Designer Sterling Jewelry; Sterling Rings & Other Sterling Jewelry; Doxa "Naughty" Automaton Lg. Pocketwatch; Other Pocketwatches; Costume Jewelry; Etc...!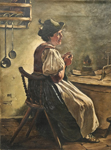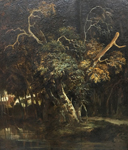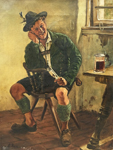 Coins Include: Uncirculated 1883-CC Morgan Dollar (Graded MS-64 by PCGS); 1883-CC Morgan Dollar; 9 Other CC-Morgan Dollars; 27 Morgan Silver Dollars; 12 Peace Dollars; 6 Uncirculated Silver Eagles; 17 Silver One-Ounce Rounds; 1853 Seated Liberty Half w/Arrows & Rays; Barber Halves, Quarters & Dimes; Walking Liberty, Franklin & Kennedy Silver Halves; Roll of Silver Quarters; Silver Dimes (Some Uncirculated); More...!
---
Consignments of Antiques, Collectibles, 50's/60's/70's Modern, Paintings & Prints, Jewelry, Coins & Antique and Vintage Furniture are Still Being Considered for This & Upcoming Auctions! One Piece or an Entire Estate or Collection! Need $$$ Fast? Our Auction Payout is One of the Fastest (and Surest) in the Industry! We also Buy Antiques & Collectibles!

-Pickup Service Available-
---
Nearly 700 Lots! Many Beautiful Items! Dealers, Collectors, General Public Welcome - Most Items will be Sold Without Reserve ! - 08/16/18 Update -
---
Viewing Times:
Monday, Aug. 20th, from 3:30 to 7:30 P.M.
Tuesday, Aug. 21st, from 2:00 P.M. to 3:00 P.M.
---
Click Here to go back to the Direct Auction Galleries Home Page.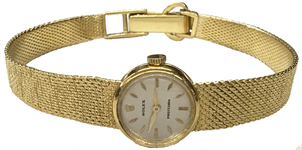 © Copyright, 1997-2018, Direct Auction Galleries, Inc.