Antiques, Vintage, Mid-Century, Jewelry & Coin Auction!
- Kenilworth Estate, Plus Other Estates & Consignments! -
Tuesday, January 14th, 2020 - 3:00 - 9:00 PM
7232 N. Western Ave.
Chicago, Illinois
(773) 465-3300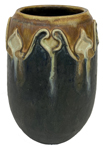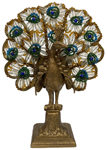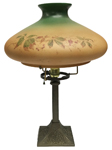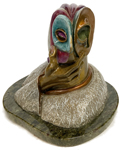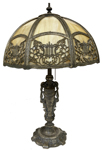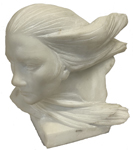 Click Here to See a Video of Most of the Items Coming Up in the January 14th Antiques, Vintage, Mid-Century, Jewelry & Coin Auction! (Click the "Full Screen" Button on the Bottom Right Corner of Video to Make it Appear Larger)

Furniture & Large Items Include: 12 Pc. Flame Mahogany Romweber Dining Room Suite; 2 French Curio Cabinets w/Bronze Ormulu; Oriental-Style Dining Table w/6 Chairs; Oriental-Style Buffet; Oriental-Style Curio Cabinet; Fancy Burled Wood Clawfoot Executive Desk w/Green Leather Top; 5 Pc. Blonde Mid-Century Bedroom Set; Teakwood Cabinet; Room & Board Modern-Style Credenza; Burled Wood Long Credenza & 2 Matching Side Cabinets/Tables; Mid-Century Dining Chairs; Mod Blue Sectional Sofa; Mahogany Conference Table w/6 Burgundy Chesterfield-Type Chairs; Brown Leather Club Sofa; 6 Contemporary 4-Stack Barrister Bookcases; Carved Desk; Carved Oak Hutch w/Bevelled Glass Top; Glass Showcases; Set of 10 Nice Tower-Type Display Cases; Oak C-Type Rolltop Desk; 3 1/2' Tall Cement Lawn Jockey; 6 Floor Lamps; Day Beds; Mannequins; Oak Banker's Chairs; Round Glass-Top Table w/Chairs; Oriental Rugs—Large, Small & Runners; Ornate Mirrors & Light Fixtures; Gun Safe; Lg. Homak Rolling Tool Chest; More...!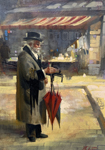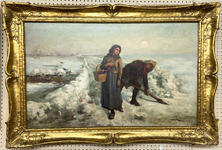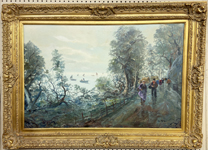 Small Items Include: Sgd. Arequipa Pottery (Frederick Rhead) Vase; Art Deco Peacock Lamp w/Colorful Glass Beads; Lamp w/Signed Handel Shade; Christopher Radko Scrooge Ornaments; Christopher Radko Cookie Jars, etc.; Lalique Crystal Figures & Vases in Original Boxes; Bronzes; Marble or Alabaster Carved Art Deco Head; Pr. Of Porcelain & Bronze? Urns; Lots of Oil Paintings & Prints, Many by Listed Artists; Antq. Slag Glass Panel Lamp; Coca-Cola Signs; Lg. Hamm's Vintage Beer Sign & Other Beer Signs; Other Advertising Signs; Taxidermy Moose & Deer Heads; Perfumes; Paperweights; Collection of Postcards; Stamp Collection; Collection of Elephant Figurines; Miniature Glass Figurines; Other Figurines; Lg. Toy Cars; Primitives; Brass Items; China Sets; Silverplate; Glassware & Stemware; CD's; Old Sheet Music; Slot Machine; Washburn WD-46S Acoustic Guitar; Set of Bagpipes; Violins; Curiosities; Box Lots, Etc...!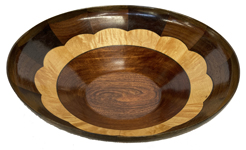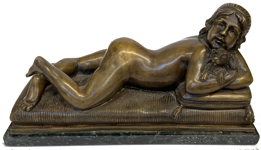 Jewelry Includes: 14K Onyx Men's Ring; Jade Jewelry; Watches; Sterling & Enamel Bird Pin; Lots of Silver Jewelry; Coral & Tiger Eye Necklaces; More!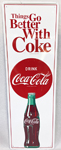 Coins Include: 18 Silver Eagles; 37 Morgan Silver Dollars; 34 Peace Silver Dollars; 4 Walking Liberty Halves; More...!
---
Hey Folks...! In Case you haven't gotten One yet, We've Still got More 2020 Calendars...! They'll be Available at the Auction and Preview…!
---
Consignments of Antiques, Collectibles, 50's/60's/70's Modern, Paintings & Prints, Jewelry, Coins & Antique and Vintage Furniture are Still Being Considered for This & Upcoming Auctions! One Piece or an Entire Estate or Collection! Need $$$ Fast? Our Auction Payout is One of the Fastest (and Surest) in the Industry! We also Buy Antiques & Collectibles!

-Pickup Service Available-
---
Approximately 600 Lots! Many Interesting, Beautiful, Valuable & Collectable Items! Dealers, Collectors, General Public Welcome - Most Items will be Sold Without Reserve ! 1/10/20 Update -
---
Viewing Times:
Monday, Jan. 13, from 3:30 to 7:30 P.M.
Tuesday, Jan. 14, from 2:00 P.M. to 3:00 P.M.
---
Click Here to go back to the Direct Auction Galleries Home Page.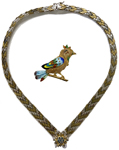 © Copyright, 1997-2020, Direct Auction Galleries, Inc.