Antiques, Collectibles, Vintage, Mid-Century Modern, Jewelry & Coin Auction!
- Large Victorian Estate, Plus Other Estates & Consignments -
Tuesday, January 9th, 2018 - 3:00 - 9:30 PM
7232 N. Western Ave.
Chicago, Illinois
(773) 465-3300
Click Here to See a Video of Most of the Items Coming Up in the Jan. 9th Antiques, Vintage, Mid-Century & Decorative Arts Auction! (Click the "Full Screen" Button on the Bottom Right Corner of Video to Make it Appear Larger)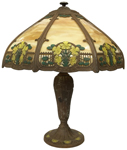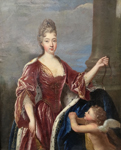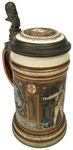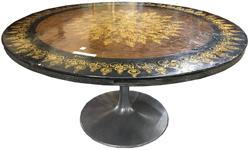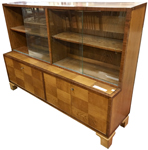 Furniture & Large Items Include: Carved Antq. Bench w/Doll Face; Early Hutch; Three 4-Poster Beds; Kittinger Leather-Top Executive Partner's Desk; Several Traditional-Style Desks & Credenzas; "Mygge" Designer Round Table from Denmark; DIA Mod Glass-Top Table by Kaizo Oto; 2 Italian Bench Seating Units by Giancarlo Piretti for Castelli; Two 1950 Chrome Art Deco 3-Seat Benches; Teak Danish Modern Credenza; Danish Modern Buffet; Danish Modern Refectory Table & 4 Chairs; Set of 6 Brian Kane Post-Modern Dining Chairs; Set of Modern Gunlocke Chairs; 1950's Baker China Cabinet; Two "Butterfly" Chairs w/Cowhide Seats; Other 50's/60's/70's Mid-Century Modern Furniture; Fine Drexel Furniture; Contemporary Mission Oak Dining Table & 6 Chairs Set; 7 Red Leather Office Chairs; Antq. Oak Library Table; 3 Pc. Lyre-Base Marble-Top Table Set; Victorian Carved Sofas; Victorian Fretwork; Art Deco Dental Cabinet; Set of Art Nouveau Ceiling Tiles & Other Antq. Architectural Elements; 3 Vintage Pedestal Sinks; Unusual Mid-Century Sun & Moon Sculpture; Oriental Rugs - Large, Small & Runners; Ornate Light Fixtures & Mirrors; Leaded Glass Windows; 3 Pedestal Sinks; Contemporary Floral Toilet/Sink Matching Set; Lennox & Trane Furnaces; Snowmobile; Drum Set & Much, Much More...!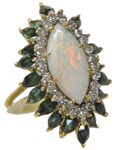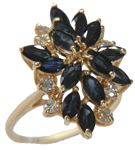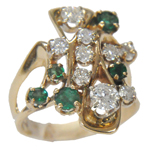 Small Items Include: Antq. A & R Slag Glass Panel Lamp; Nice Collection of Antq. Andirons, some Bronze; Beautiful Oil Paintings & Artwork, some Listed, inc. sgd. Louis Dali, Svend Svendsen, Michel Rodde, D.W. Haddon, Nell Witters & Aliotti; Marc Chagall Etching; Civil War Sword; Mettlach Stein & Other Steins; Set of Mod Waechtersbach, German China; Silver Items; Bronzes & Metal Sculpture; Antq. Clocks; Snuff Bottles; Oriental Items; Globe Made of Semi-Precious Stones; Lg. Amount of Victorian Items; 1969 Mets Team Autographed Baseball; Patrick Sharp Autographed Blackhawks Jersey; Old Baseball Cards; Vintage Movie Posters, inc. Elvis' "Girls Girls Girls"; Vintage Rodeo & County Fair Posters; Antq. Fencing Mask; Ladies' Furs; Perfumes; Old Books; Violins & Other Musical Instruments; Pr. of Lg. Yamaha NS-570 Speakers; Other Speakers & Stereo Items; 7 Chainsaws; Tools; Kitchen & Other Household Appliances; More...!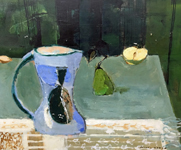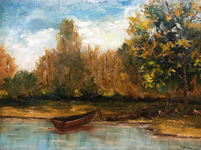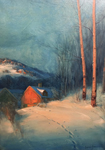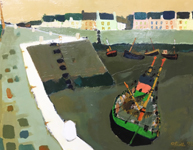 Jewelry Includes: Antq. Platinum Ring w/2.44 Cttw. Side Diamonds & 1.08 Carat Center Diamond (VS-2, J Color); 18K White Gold Ladies' Ring w/1.89 Cttw. Rose-Cut Diamonds (VS Quality); 14K White Gold Ladies' Ring w/3.078 Carat Columbian Emerald & 1.20 Cttw. Diamonds; 18K Ladies' Ring w/Opal, Diamonds & Tourmaline; Many Other Gold Rings w/Diamonds, Tanzanite, Sapphires, etc.; 14K Sapphire & Diamond Bracelet; Heavy Gold & Diamond "Question Mark" Pendant; Heavy 14K "Dog Tag" Pendant w/1.68 Cttw. Diamonds; David Yurman Silver & Gold Bracelet w/Diamonds; Sterling Silver Jewelry sgd. Tiffany, Sonia B., Hector Aguilar & Others; Sterling Rings; Costume Jewelry & More...!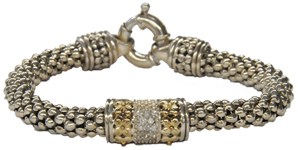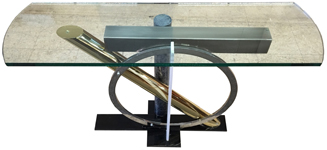 Coins Include: Carson City Silver Dollar; Silver Eagles & Silver Eisenhower Dollars; Other U.S. Coins; Foreign Coins & More...!

Many of These Items Come from Estates...! Most Items will be sold Without Reserves...!
---
Consignments of Antiques, Collectibles, 50's/60's/70's Modern, Paintings & Prints, Jewelry, Coins & Antique and Vintage Furniture are Still Being Considered for This Auction & Upcoming Auctions! One Piece or an Entire Estate or Collection! Need $$$ Fast? Our Auction Payout is One of the Fastest (and Surest) in the Industry! We also Buy Antiques & Collectibles!

-Pickup Service Available-
---
Appx. 700 Lots! Many Amazing Items! Dealers, Collectors, General Public Welcome - 1/8/18 Update -
---
Viewing Times:
Monday, Jan. 8, from 3:30 to 7:30 P.M.
Tuesday, Jan. 9, from 2:00 P.M. to 3:00 P.M.
---
Click Here to go back to the Direct Auction Galleries Home Page.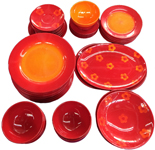 © Copyright, 1997-2017, Direct Auction Galleries, Inc.