Antiques, Collectibles, Vintage, Mid-Century Modern, Jewelry & Coin Auction!
- Several Good Estates, Plus Consignments -
Tuesday, July 24th, 2018 - 3:00 - 9:30 PM
7232 N. Western Ave.
Chicago, Illinois
(773) 465-3300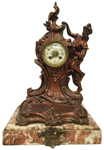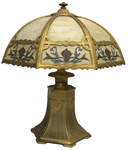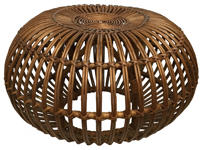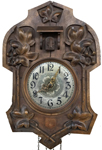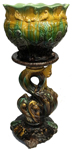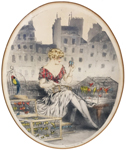 Furniture & Large Items Include: Pr. of 1970's Brown Jordan Outdoor Chaise Lounges; Huge, Ornate Leaded & Stained Glass Window w/Jewels; Sgd. Phillip & Kelvin Lavergne Asian Style Round Coffee Table; Pr. Of Ekornes Scandinavian Recliners w/Ottomans; Paul Evans Style Glass & Brass Coffee Table; 7' Carved Wood African Head by Roger Francois; Eames-Style Recliner; Romweber 1960's Dining Room Set; Other 50's/60's/70's Mid-Century Modern Furniture; 11 Pc. French Provincial Burled Wood Dining Room Set; 2 Fine Inlaid Corner Cabinets; Bubble-Glass Mahogany China Cabinet; Maple Dining Room Table w/Rush-Seat Chairs; 2 Antique Sofas; Marble Pedestal; Other Antique Furnitue; Huge Stained & Jewelled Leaded Glass Window; Reclaimed Wood Wine Bar; Barrel Furniture, inc, Barrel Bar & Stools, Barrel Table & Chairs & Barrel Sofas; Oak Victor Victrola; Oriental Rugs - Lg., Small & Runners; Ornate Mirrors & Light Fixtures; 4 Refrigerators; Lloyd Flanders Wicker Patio Furniture; Bikes; More...!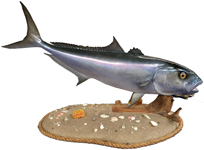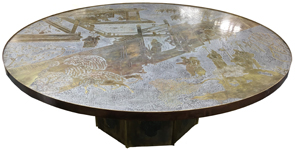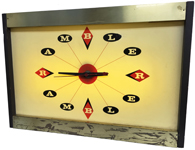 Small Items Include: Chanel, Hermes & Other Designer Scarves; Antq. Slag Glass Panel Lamp; Bronzes; Antq. Cuckoo & Other Clocks; Lg. Ornate 3 Pc. Clock Set; 16 Pcs. Waterford Crystal Stemware; Handel Lamp Base; Very Long Dunhill Lighter; Old Magic Poster & Other Posters; Sgd. Icart Etching; Oil Paintings & Prints, some Listed; Vintage Rambler Dealership Clock; Vintage Rexall Drugs Clock; Murano & Daum Glass Sculptures; Joe Dimaggio Autographed Baseball; Autographed Photo of Astronauts from Apollo X; Other Autographed Items; Autographed Sports Jerseys; Sterling Silver Items; Collection of Vintage Cameras; Sports Cards; Old Tobacco Cards; Stamps; Oriental Items; Musical Instruments; Much More...!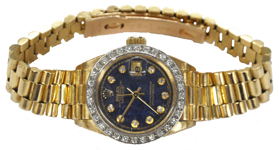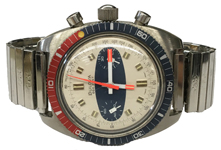 Jewelry Includes: 18K & Stainless Steel Ladies' Rolex Watch; Rare 1970's Bulova "Surfboard Dial" Deep Sea Chronograph Watch; 14K Tennis Bracelet w/2.20 Cttw. Diamonds; 14K Ring w/1 Carat F Color Certified Center Diamond; Platinum Ring w/Natural Blue Sapphire Center & Diamonds; Konstantino Sterling & 18K Topaz Ring; 14K White Gold Ring with 3/4 Cttw. Baguette & Round Diamonds; Other Beautiful Gold Rings w/Diamonds, Rubies, Sapphires & Emeralds; Sgd. Tiffany & Co. Jewelry; Other Sterling Silver Jewelry; Sterling Indian Jewelry; Costume Jewelry; Loose Diamonds; Etc...!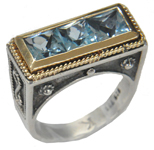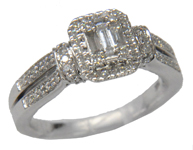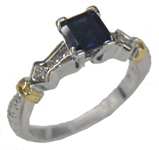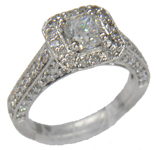 Coins Include: 1890-CC Morgan Dollar; 1879-CC Morgan Dollar; Many Other Morgan & Peace Silver Dollars; 12 Uncirculated Silver Eagles; 4 Indian Head Silver Rounds; Lot of 3 Gem Quality Walking Liberty Halves; Franklin & Barber Halves; 53 Barber Quarters; Seated & Standing Liberty Halves & Quarters; Silver Dimes; Other Miscellanous Coins; Etc...!
---
Consignments of Antiques, Collectibles, 50's/60's/70's Modern, Paintings & Prints, Jewelry, Coins & Antique and Vintage Furniture are Still Being Considered for This & Upcoming Auctions! One Piece or an Entire Estate or Collection! Need $$$ Fast? Our Auction Payout is One of the Fastest (and Surest) in the Industry! We also Buy Antiques & Collectibles!

-Pickup Service Available-
---
Nearly 700 Lots! Many Beautiful Items! Dealers, Collectors, General Public Welcome - Most Items will be Sold Without Reserve ! - 07/18/18 Update -
---
Viewing Times:
Monday, July 23rd, from 3:30 to 7:30 P.M.
Tuesday, July 24th, from 2:00 P.M. to 3:00 P.M.
---
Click Here to go back to the Direct Auction Galleries Home Page.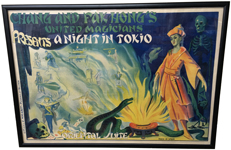 © Copyright, 1997-2018, Direct Auction Galleries, Inc.