Antiques, Collectibles, Vintage, Mid-Century Modern, Jewelry & Coin Auction!
- Lincolnwood Estate, Plus Other Estates & Consignments! -
Tuesday, September 10th, 2019 - 3:00 - 9:00 PM
7232 N. Western Ave.
Chicago, Illinois
(773) 465-3300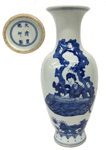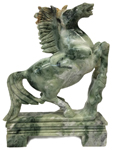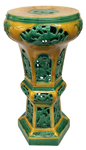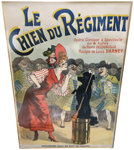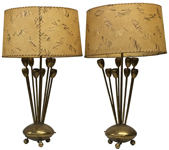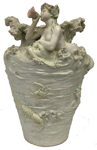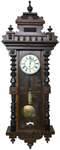 Click Here to See a Video of Most of the Items Coming Up in the September 10th Antiques, Vintage, Mid-Century, Jewelry & Coin Auction! (Click the "Full Screen" Button on the Bottom Right Corner of Video to Make it Appear Larger)

Furniture & Large Items Includes: 2 Herman Miller Eames Desks; Harvey Probber Table; 2 Pierre Paulin Chairs; Mastercraft Mid-Century Glass-Top Dining Table w/8 Chairs; Thayer Coggin Chrome Chair; Lg. Chrome & Glass-Top Dining Table; Modern Chrome & Glass Sofa Table; Nest of 3 Mid-Century Tables; Eames-Style Recliner; 4 Pc. Mid-Century Bedroom Set; Marble-Top Round Mid-Century Table; Set of 10 Karges Oriental-Style Dining Chairs; Widdicomb Oriental-Style China Cabinet; Widdicomb Flip-Top Table; Pr. of Vintage S.M. Wincrantz Red Velvet Chairs; Chinese Carved Gold-Gilded Dressing Screen; Mid-19th Century French Needlepoint Carved Tri-Fold Screen; Victorian Carved Hall Stand; Other Victorian Furniture; 9 Pc. French-Carved Dining Room Set; French Inlaid Curio Cabinet; 2 French-Carved Love Seats; Nice Mahogany Corner Cabinet; Mahogany Bachelor's Chest; Lg. Amount of Over-the-Top French Provincial Furniture, inc. 7 Pc. Hand-Painted Dining Table (w/Man Figures Base) & Chairs; 5 Pc. Silik Italian Hand-Painted Floral Bedroom Suite; 2 Ornate French Provincial Curio Cabinets; 5 Pc. Gold-Gilded Parlor Set; Assorted Gold-Gilded Sofas, Tables, Chairs, Lady Floor Lamp, etc.; Also, Vintage Iron Bed; Antq. Railroad-Type Secretary Desk; Wing-Back Chairs; Dania Furniture Black Wood Bedroom Set; Oriental Rugs—Large, Small & Runners; Ornate Light Fixtures & Mirrors; 1961 Seeburg AY160 Jukebox; Giant Disco Ball; Table Saw & Other Shop Tools; AFG Maxtone Elliptical Machine; Stevenson Brothers Lg. English Rocking Horse (Needs Small Repair); Old Leaded Glass Windows; Much, Much More...!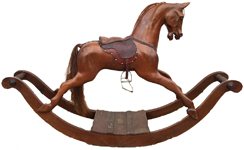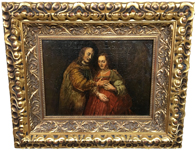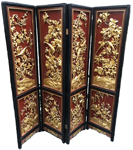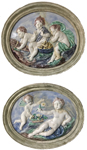 Small Items Include: Very Fine Qing Dynasty Kangxi Period Blue & White Chinese Vase; Other Oriental Items; Lg. Rene Pean Original French Opera Poster; Pr. of Mod Brass Sputnik-Like Table Lamps; Sgd. Handel Lamp; 2 Reverse-Glass Painted Lamps; Antq. Slag Glass Lamp; Set of Hawkes Crystal Stemware; Lg. Cybis Limited Edition Horse Figure; Bronzes; Silver Items; Modern Venetian Glass & Art Glass; 3 Pc. Art Deco Onyx Clock Set; Royal Bonn Porcelain Clock; Antq. Wall & Mantel Clocks; Turn-of-the-Century Royal Dux Vase w/Nude; Carved Soapstone; Snuff Bottles; Art Nouveau & Art Deco Items; Pr. of Decorative Acid-Etched Glass Lamps & Galle-Type Shade; Lladro & Other Figurines; Old Bayonets; Lionel & American Flyer Trains; Perfume Bottles; Vintage Glass & Wood Store Counter Display Case; Roseville; Life-Long Collection of McCoy Pottery & Cookie Jars; Antq. Colored Glass; Nazi Pins & Other WWII Items; G.I. Joe Collecton; Oil Paintings & Prints, some Listed; Canes; Many Flatscreen TV's; Stereo Items; Violins, Acoustic Guitar & Other Musical Instruments; Furs & Designer Clothing; Etc...!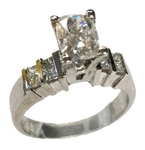 Estate & Other Jewelry Includes: 18K White Gold Engagement Ring w/Appx. 1 Carat Cushion-Cut Diamond Center & Princess-Cut Side Diamonds; Antq. 14K White Gold Ring w/.80 Carat Round Diamond Center; Antq. 14K White Gold Filigree Bar Pin w/Diamond; 14K Pearl Necklace, Bracelet, Ring & Earrings Set; Hermes Silver Ring; Lg. Collection of Like-New Silver Pendants, Charms, Earrings, Rings, etc.; Other Silver Jewelry; Jade Jewelry; Costume Jewelry; Vintage Watches & Watch Movements; More...!
Estate & Other Coins Include: Morgan & Peace Silver Dollars; Slabbed & Graded U.S. Coins; Asst. U.S. Silver Coins; 1899 $1 Silver Certificate; Foreign Coins; Etc...!
---
Consignments of Antiques, Collectibles, 50's/60's/70's Modern, Paintings & Prints, Jewelry, Coins & Antique and Vintage Furniture are Still Being Considered for This & Upcoming Auctions! One Piece or an Entire Estate or Collection! Need $$$ Fast? Our Auction Payout is One of the Fastest (and Surest) in the Industry! We also Buy Antiques & Collectibles!

-Pickup Service Available-
---
Over 600 Lots! Many Interesting, Beautiful & Collectable Items! Dealers, Collectors, General Public Welcome - Most Items will be Sold Without Reserve ! - 9/8/19 Update -
---
Viewing Times:
Monday, Sept. 9, from 3:30 to 7:30 P.M.
Tuesday, Sept. 10, from 2:00 P.M. to 3:00 P.M.
---
Click Here to go back to the Direct Auction Galleries Home Page.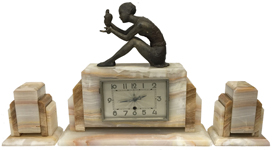 © Copyright, 1997-2019, Direct Auction Galleries, Inc.