Antiques, Collectibles, Vintage, Mid-Century Modern & Jewelry Auction!
- Huge Edgewater Estate, Plus Other Estates & Consignments -
Tuesday, September 19th, 2017 - 3:00 - 9:30 PM
7232 N. Western Ave.
Chicago, Illinois
(773) 465-3300
Click Here to See a Video of Most of the Items Coming Up in the Sept. 19th Antiques, Vintage & Mid-Century Auction! (Click the "Full Screen" Button on the Bottom Right Corner of Video to Make it Appear Larger)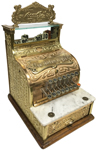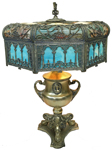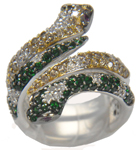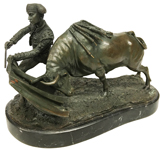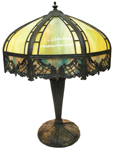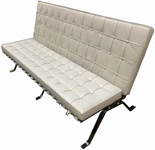 Furniture & Large Items Includes: Polo Ralph Lauren Lg. Glass Dining Room Table w/Rosewood Mid-Century Base; Set of 10 Matching Baker Dining Room Chairs; Huge Antique Poster of Dufayel Dept. Store, France; Lg. Barcelona-Style White Bench; 5-Tier Mahogany Barrister Bookcase; 8 Pc. Oak Refectory Dining Room Set; Lg. Amount of Ornately Carved Victorian Furniture, inc. Antq. Oak Corner Cabinet; Antq. Carved China Cabinet w/Griffons; Eastlake Dropfront Desk; Victorian Coal Scuttle; Carved Dressers & Tables, Lg. Carved Oak Bed, Lg. Victorian Bookcase, Victorian Fireplace Mantel, Carved Music Stand, Carved Marble-Top Dressers, etc.; Ornate French-Carved Sofa; Ornately Carved Lg. Henredon Desk; Nautical-Theme Music Stand; Inlaid Chess Table; Beautiful Stained & Leaded Glass Windows; Many Beautiful Oriental Rugs - Large, Small & Runners; Pr. Of Eames LCM-Type Chairs; 9 Pc. Blonde Mid-Century Dining Room Set; 5 Pc. Blonde Mid-Century Bedroom Set; Pr. Of Metal "Vortex" Chairs; Rosewood Credenza; Other 50's/60's/70's Mid-Century Modern Furniture; Lg., Ornate Bronze Light Fixture; Other Ornate Light Fixtures & Mirrors; "Coca-Cola" Folding Table & Chairs Set; Bikes & More...!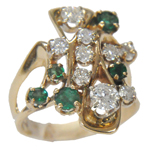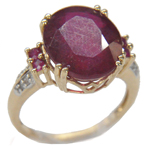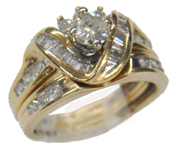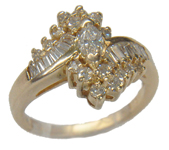 Small Items Include: Brass National Candy Store Cash Register #129, "The Kavanaugh"; Pr. of Bronze Lion Andirons; Set of 5 Bronze? Ornate Wall Sconces; Old Circus Posters & Other Posters; Collection of Autographed Movie Lobby Cards; Collection of Autographs (Buffalo Bill, Annie Oakley, etc.); Lg. Pink Steuben Bowl; Modern Art Glass; Waterford Crystal; Fine Bronzes, inc. "Home Wrecker II" by Ben France; Several Ornate Antq. Slag Glass Table Lamps; Pr. Of Lg. Nautical Brass Lanterns; Oil Paintings, some Listed; Sgd. Etchings, Lithos, etc.; 2 Kiyoshi Saito Woodblock Prints; Various Oriental Items, inc. Snuff Bottles; Paperweights; Crystal; Antq. Postcards; Beer Steins; Sets of China; Platform Mirrors; 2 Bronze Flatware Sets; Vintage Toy Cars & Trucks; Models, Model Kits & Action Figures (Inc. Star Wars Figures); Space Toys; Medieval-Style Helmets; Guitars, Violins, Cello & Other Musical Instruments; Stereo Equipment & Speakers; Old Record Albums & Radios; Old Photographs; Neon Beer Signs; Taxidermy Trophies; CD's; DVD's; Fishing Poles; Neon Beer Signs; Fur Coats; Leather Coats & Other Clothing; Box Lots; More...!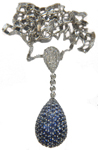 Jewelry Includes: 14K Ladies' Ring w/Appx. 1 Carat Diamond Center; 18K White Gold Green Garnet & Diamond Snake Ring; 18K White Gold Sapphire & Diamond Pendant on 18K Chain; 14K White Gold Ruby & Diamond Tennis Bracelet; Many Gorgeous Gold Rings w/Diamonds, Rubies, Sapphires, Etc.; 10K Diamond Tennis Bracelet; 14K Diamond Ladies' Pocketwatch; Other Pocketwatches; Gold & Gemstone Crosses; Tiffany & Other Silver Jewelry; Costume Jewelry; Watches; More...!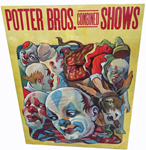 Coins Include: Foreign Coins & Currency; U.S. Coins; More...!
Many of These Items Come from Estates...! Most Items will be sold Without Reserves...!
---
Consignments of Antiques, Collectibles, 50's/60's/70's Modern, Paintings & Prints, Jewelry, Coins & Antique and Vintage Furniture are Still Being Considered for This Auction & Upcoming Auctions! One Piece or an Entire Estate or Collection! Need $$$ Fast? Our Auction Payout is One of the Fastest (and Surest) in the Industry! We also Buy Antiques & Collectibles!

-Pickup Service Available-
---
Appx. 700 Lots! Many Amazing Items! Dealers, Collectors, General Public Welcome - 09/17/17 Update -
---
Viewing Times:
Monday, Sept. 18, from 3:30 P.M. to 7:30 P.M.
Tuesday, Sept. 19, from 2:00 P.M. to 3:00 P.M.
---
Click Here to go back to the Direct Auction Galleries Home Page.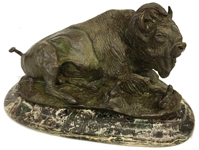 © Copyright, 1997-2017, Direct Auction Galleries, Inc.