Antiques, Collectibles, Vintage, Mid-Century Modern, Jewelry & Coin Auction!
- Several Nice Estates, Plus Consignments -
Tuesday, April 17th, 2018 - 3:00 - 10:00 PM
7232 N. Western Ave.
Chicago, Illinois
(773) 465-3300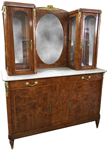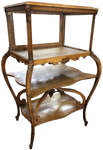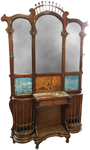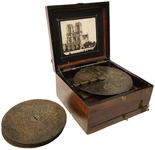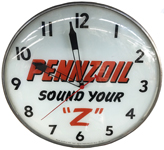 Click Here to See a Video of Most of the Items Coming Up in the April 17th Antiques, Vintage & Mid-Century Auction! (Click the "Full Screen" Button on the Bottom Right Corner of Video to Make it Appear Larger)

Furniture & Large Items Includes: Pr. Of Doors w/Leaded Glass Windows Inset, from a Frank Lloyd Wright Home; 3 Gorgeous Antique Hall Stands; Banded Inlaid Dining Table w/10 Chairs; Baker Dining Room Set; Very Large, Fine Oval Oak Victorian Dining Table; Lg. French Display Case/Rack (Originally from France); French Marble-Top Hutch/Cabinet; French-Carved Antq. Showcase; Antq. Oak Cabinet w/Leaded Glass Doors & Barley-Twist Sides; Fantastic Collection of Antq. Light Fixtures; Huge, Banquet-Type Crystal Chandelier; Beautiful Oriental Rugs—Lg., Small & Runners; Fancy Gilt Mirrors; Lg. Cylinder Rolltop Desk; Antq. Bench; French Marble-Top Bombay Chests; Corner Cabinets; French-Carved Tables & Beds; Antq. Inlaid Bed; French-Style Marble-Top Chest on Legs; Inlaid French Low Curio Cabinet; Collection of Lg. Leather Jungle Animals (Ape, Puma, Giraffe, Hippo, Lion, etc.); Nice Mother-of-Pearl Inlay Oriental Furniture; Antq. S-Type Oak Rolltop Desk; Vintage Pepsi Cooler-Type 10-Cent Vending Machine; 2 Modern Glass-Top Tables on Travertine Bases; Pr. Of Wassily Chairs; Kem Weber Hairpin Daybed; Other 50's, 60's & 70's Mid-Century Modern Furniture; Tall Safe; Pr. Of Huge Vintage Klipschorn Corner Speakers; Musical Instruments; Antq. Scale; Much More...!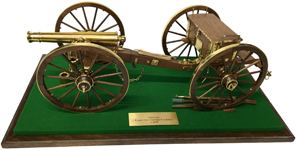 Small Items Include: Violin sgd. "Nicolaus Amati, 1665"; Brass Model of an American 6-Pdr. Cannon Carriage & Limber; Lg. "Flamingo Café" Neon Sign; Set of 7 Anri Carved Cherub Figures; Lamp w/Carved Wood Lady Figure; Lalique Rooster & Eagle Head; Lg. Bronze Asian Foo Dog; Russian Samovar; Lladro;Antq. Clocks, Cases & Clock Parts; Antq. Scales & Coal Scuttle; Old Royal Doulton Pitcher & Bowl Set; Antq. Oak Wall Telephone; Oil Paintings & Prints, some Listed; Vintage Pennzoil Clock; Quaker State Thermometer; Collection of Autographed Cubs Jerseys; Paperweights; Silverplate; Kachina Dolls; Vintage Electric Fans; 45's; 8 Bose Subwoofer/2 Satellite Speaker Sets, New in Boxes; Art & Coffee Table Books; Power Tools; Curiosities, Box Lots & More...!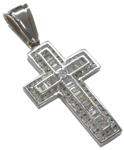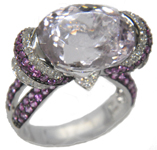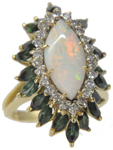 Jewelry & Coins Include: Antq. Filigree Platinum Pin w/3 Cttw. Diamonds & Sapphires; La Triumph 18K Ring w/Tourmalines & Diamonds; Platinum Band w/2 Cttw. Top-Grade Diamonds; Other Beautiful Gold Rings w/Diamonds, Tsavorites, Kunzite, etc.; Fox, Lion & Lobster-Shaped Gold Pins; Silver & Gemstone Pendants; Silver Rings & Silver Jewelry; Sgd. Tiffany Jewelry; Fratelli Coppini Sterling "Jesus" Necklace; Costume Jewelry; Watches; 1 Troy Pound .999 Silver Coin; More...!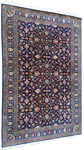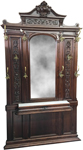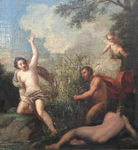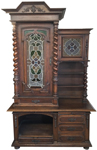 ---
Consignments of Antiques, Collectibles, 50's/60's/70's Modern, Paintings & Prints, Jewelry, Coins & Antique and Vintage Furniture are Still Being Considered for Upcoming Auctions! One Piece or an Entire Estate or Collection! Need $$$ Fast? Our Auction Payout is One of the Fastest (and Surest) in the Industry! We also Buy Antiques & Collectibles!

-Pickup Service Available-
---
Appx. 800 Lots! Many Great Items! Dealers, Collectors, General Public Welcome - 4/15/18 Update -
---
Viewing Times:
Monday, April 16th, from 3:30 to 7:30 P.M.
Tuesday, April 17th, from 2:00 P.M. to 3:00 P.M.
---
Click Here to go back to the Direct Auction Galleries Home Page.

© Copyright, 1997-2018, Direct Auction Galleries, Inc.