- Antique Auction! -
Antiques, Collectibles, Vintage, Mid-Century Modern, Jewelry & Coin Auction!
- More From the Massive Chicago Estate, Plus Other Estates & Consignments -
Tuesday, Feb. 21st, 2017 - 3:00 - 9:30 PM
7232 N. Western Ave.
Chicago, Illinois
(773) 465-3300
To See Wide-Angle Area Photos of All of the Items in this Auction, Click Here.

To See the YouTube Virtual Video Tour of Most of the Items in this Auction, Click Here.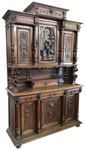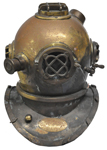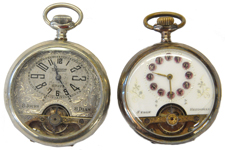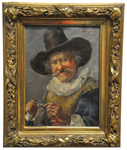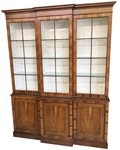 Furniture & Large Items Include: Fantastic Carved Hutch w/Gnome-Like Figures & Lion's Heads; Nicely Carved Antq. Cabinet w/Mirror; Lg. Counter/Library Table with Ornately Carved North Wind Faces; Lg. Ornate Antique Brass or Bronze Bed; 8 Pc. Baker Mahogany Dining Room Suite; 3 Pc. Kindel Cherry Bedroom Suite; 3 Pc. Kindel Mahogany Bedroom Set; Fine "Old Colony" Bachelor's Chest; Nice Baker Breakfront; Baker Walnut & Mahogany Sideboard; 8 Pc. French-Carved Dining Room Set w/Cabriole Legs; Two Vintage Hammond Model X66 Organs with Two Hammond 12-77 Tone Cabinets; 4 Pc. Antq. Herman Miller Carved & Inlaid Wood Bedroom Set; Antq. Spool Cabinets; 10 Pc. Queen Anne Style Cherry Dining Room Set; Oak Victorian Cylinder Desk; Lg. Oak China Cabinet w/Carved Applique; Henredon Mid-Century Sideboard & Dining Table Made from Koa (Hawaiian) Wood; Brushed Aluminum Square Table w/4 Aluminum Chairs; Noguchi-Style Tall Paper Floor Lamp; 8 Pc. Walnut Mid-Century Dining Room Set; Pr. of Chrome Wassily Chairs; Other 50ís/60ís/70ís Mid-Century Modern Furniture; Palace-Size 1920's Sarouk & Other Oriental Rugs - Lg., Small & Runners; Black Forest-Type Hall Tree w/Carved Bear; Antq. "Sit Down" Telephone Switchboard; 4-Stack Mahogany Barrister Bookcase; 18th Century English Grandfather Clock; Lg. Victorian Mirror; Ornate Light Fixtures & Mirrors; Appx. 10 Pcs. Korean Black Lacquer & Mother-of-Pearl Furniture; Half-Size Blonde Wood Curved Church Pews; Rock-Ola 440 Vintage Juke Box; More!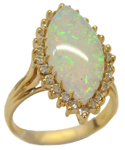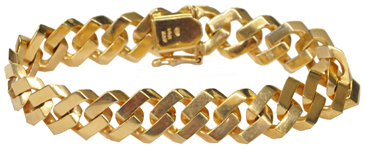 Small Items Include: Collection of Over 16 Steins, Some Rare, Some Mettlach; Book Autographed by Martin Luther King Jr. - "Stride Toward Freedom"; 1956 Brooklyn Dodgers Team Signed Baseball; Other Autographed Sports Memorabilia; Red Marble Sculpture of Running Horses; Vintage Brass Diver's Helmet; Antq. Slag Glass Lamp; Lalique Crystal; Baccarat Vase; Tramp Art Box; Vintage Signs; 1920's License Plates; Vintage Chrome Payphone; Vintage Spotlight; Many Lionel & Other Trains; Antq. Clocks; Oil Paintings & Prints, Some Listed; Edison Triumph Cylinder Phonograph (Needs Reproducer); Portable Victrola; Other Victrolas; Victrola Arm Heads; 1950's Lamps; Vintage Radios; Antq. Stereo Viewers & Stereo Cards; Neon Beer Signs; Lots of 78 RPM Records & Edison Records; Digital & Other Cameras & Equipment; Violins, Guitar, Accordian & Other Musical Instruments; More!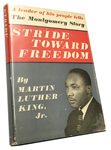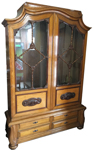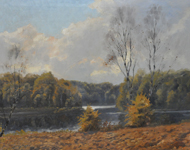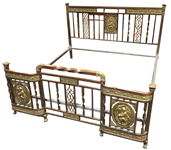 Jewelry & Coins Include: Huge Collection of Appx. 250 Pocketwatches (A Few 14K, some 21 and 23-Jewel); Sgd. Tiffany & Omega Pocketwatches; 1.14 Carat Loose Diamond; 18K Ruby Ladies' Bracelet; 14K Diamond Ladies' Bangle; Other 14K Bracelets; 14K Ladies' Ring w/.80 Carat Solitaire Diamond; Other Gold Rings w/Diamonds, Opal & Other Gemstones; Strand of Mikimoto Pearls; Jade Jewelry; Silver Jewelry; Costume Jewelry; Sterling Silver Coins; More!
The Vast Majority of These Items Come from Estates...! Most Items will be sold Without Reserve...!
---
Consignments of Antiques, Collectibles, 50's/60's/70's Modern, Paintings & Prints, Jewelry, Coins & Antique and Vintage Furniture are Still Being Considered for This Auction & Upcoming Auctions! One Piece or an Entire Estate or Collection! Need $$$ Fast? Our Auction Payout is One of the Fastest (and Surest) in the Industry! We also Buy Antiques & Collectibles!

-Pickup Service Available-
---
Appx. 700 Lots! Many Outstanding Items! Dealers, Collectors, General Public Welcome - 2/19/17 Update -
---
Viewing Times:
Monday, Feb. 20, from 3:30 P.M. to 7:30 P.M.
Tuesday, Feb. 21, from 2:00 P.M. to 3:00 P.M.
---
Click Here to go back to the Direct Auction Galleries Home Page.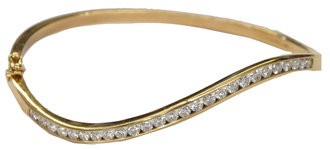 © Copyright, 1997-2017, Direct Auction Galleries, Inc.