Antiques, Collectibles, Vintage, Mid-Century Modern, Jewelry & Coin Auction!
- Several Good Estates, Plus Consignments! -
Tuesday, August 27th, 2019 - 3:00 - 9:30 PM
7232 N. Western Ave.
Chicago, Illinois
(773) 465-3300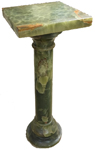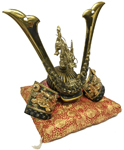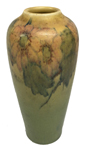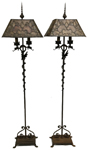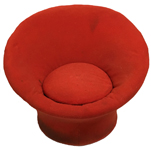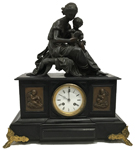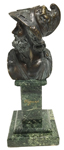 Furniture & Large Items Includes: Fabulous Shapland & Petter Arts & Crafts Large Hutch; 3 Wrought Iron Arts & Crafts Floor Lamps w/Mica Shades; Collection of Beautiful Antq. Stained Glass Windows; Mies Van Der Rohe Barcelona Daybed; Brueton Chrome Zephyr Table; Chrome Crank-Up Table; Westnofa Rosewood Cabinet & Dresser; Paul McCobb Chest; Pierre Paulin Chair; Eero Saarinen Style Round Dining Table; Pr. Of Acapulco Chairs; 4 Pc. Mid-Century Bedroom Set; Mid-Century China Cabinet & Hutch; Pr. Of Mod Tables w/Buffalo Horn Tops; Mid-Century Lounge Chair & Rocker; Mid-Century Tile-Top Coffee Table; Beautiful French Carved Tables; French-Carved Chair & Love Seat; Antq. Oak Hall Seat; Victorian Cylinder Desk; 2 Antq. Oak Triple Glass Door Bookcases; Antq. Oak Armoire; Antq. Oak Icebox; Morris Chairs; 2 Dining Tables w/Rush Seat Dining Chairs; Green Onyx Pedestal; 2 Marble-Top Pub Tables; Drexel Heritage Bedroom Set; Oriental Rugs—Large, Small & Runners; Ornate Light Fixtures & Mirrors; Lots of Cement Garden Planters & Figures; Jukebox; Much, Much More...!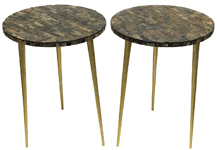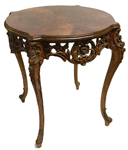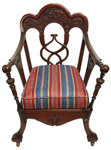 Small Items Include: Rookwood Artist-Signed Vase; Pr. Of Bronze Arts & Crafts Candlesticks; 93 Pc. Set of Steiff "Repousse" Sterling Silverware; 70 Pc. Set of Sterling Silverware; Beautiful Antq. Cash Register; French Victorian Slate Clock; Victorian Slate Lamp; Bronzes; Cloisonne; Mid-Century Laurel Lamp; Eyeball Lamps; Collection of Autographs, inc. Clark Gable, W.C. Fields, Jack Dempsey, Joe Louis, etc.; Military Autographs; Mont Blanc Pens; Antq. Scale in Wood Case; Many Oil Paintings & Prints, some Listed; Cut Glass & Colored Glass; Wedgwood; Apothecary Bottles; Lg. Porcelain Piano Baby; Antq. Doll; Fancy Replica Samurai Helmet; Speedgraphic Camera; Old Movie Posters; Trains; Sports Cards; Swords & Knives; Stereo Components & Electronics; Drum Set; Guitars, Banjo, Violin, Mandolin & Other Musical Instruments; Etc...!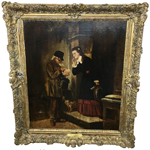 Estate & Other Jewelry Includes: 14K Ring w/.80 Carat Diamond Center; 14K Pendant w/.80 Carat Pear-Shaped Diamond; Other Diamond & Gemstone Rings; Many Asst. Gold Rings; 14K Ruby & Diamond Necklace; 14K Gold & Diamond Necklace; Heavy 14K Necklace; Pink Coral Necklace; Watches; Silver Jewelry; Costume Jewelry; More...!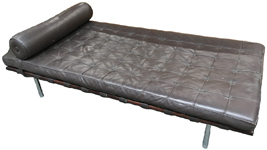 Estate & Other Coins Include: 1890-CC Morgan Dollar; 65 Other Morgan Dollars; 72 Peace Dollars; 17 Silver Eagles, Mostly BU; 97 Silver Halves; 54 Silver Quarters; 80 Silver Dimes; Other U.S. Coins; Foreign Coins; Etc...!
---
Consignments of Antiques, Collectibles, 50's/60's/70's Modern, Paintings & Prints, Jewelry, Coins & Antique and Vintage Furniture are Still Being Considered for This & Upcoming Auctions! One Piece or an Entire Estate or Collection! Need $$$ Fast? Our Auction Payout is One of the Fastest (and Surest) in the Industry! We also Buy Antiques & Collectibles!

-Pickup Service Available-
---
Approximately 700 Lots! Many Interesting and Beautiful Items! Dealers, Collectors, General Public Welcome - Most Items will be Sold Without Reserve ! - 8/22/19 Update -
---
Viewing Times:
Monday, Aug. 26, from 3:30 to 7:30 P.M.
Tuesday, Aug. 27, from 2:00 P.M. to 3:00 P.M.
---
Click Here to go back to the Direct Auction Galleries Home Page.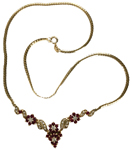 © Copyright, 1997-2019, Direct Auction Galleries, Inc.