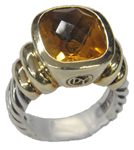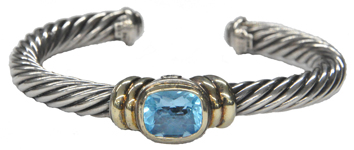 Small Items Include: Tiffany Studios Bronze & Slag Glass Tray; 18K Gubelin Sml. Antq. Box w/Sapphires; Autographed Masters Green Jacket; Lg. "Rolls Royce" Lady Bronze; Other Bronzes; Old Small Samurai Sword (27" Long); Lalique Crystal Nude & Lion Figures; Steuben Doves & Lg. Steuben Vase; Qing & Ming Dynasty Chinese Vases; Oriental Jade Items; Pr. of Huge Emporer & Empress Chinese Scroll Paintings; Other Oriental Items; LeCoultre 8-Day Caliber 222 Clock; Pr. of Murano Sconces; Pr. of Gilt Bronze Candlesticks; Sgd. Icart Etching, "Chestnut Vendor"; Antq. Slag Glass Table Lamp; Abbott Pattinson Nudes Bronze Plaque; Sterling Items; Lg. Selmer Paris M264228 Saxophone; Lg. Amount of Oil Paintings, Prints & Etchings (Many by Listed Artists); Antq. Barometer; Beautiful Brass & Crystal Pcs.; Bohemian Glass; 15 Pc. Ginori Porcelain Centerpiece Set; Perfume Bottles; Nipper RCA Dog; Tintypes & Daguerrotypes; Huge Collection of Stamp Albums, Stamps & First Day Covers; Old Photos; Ephemera; Antq. Scales; Lionel Trains; Vega Banjo, Violin & Other Musical Instruments; Huge Rock Crystals; Leatherbound & Other Books; Sports Cards & Autographed Sports Memorabilia; More...!

Huge Collection of Christopher Radko Items, Many Never Used, In Boxes, Includes: Huge Santa Claus, Peter Rabbit & Snowman Figures; Cookie Jars; 38 Snow Globes; Santa Claus Plaque; Many Christmas Figures; Ornaments; Shiny-Brite Pcs.; Appx. 200 New Sweaters; Serving Dishes; Stockings; Pillows; Beaded Bags; Needlepoint Pcs.; More...!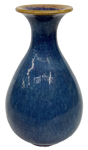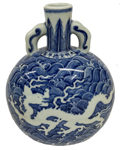 Contents of Coffee Shop Includes: Bunn Espress Espresso Grinder; Waring Panini Supreme Panini Maker; 2 Other Panini Makers; 2 Astro-Blender Shake Mixers; Robot Coupe R2 Food Processor, and a Holman Convection Oven...!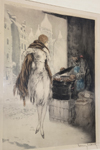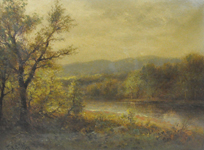 Jewelry Includes: 1958 Rolex 1008 Zephyr Men's Gold & Stainless Steel Watch; Breitling 18K Men's Vintage Chronograph Watch; 18K Ring w/1.33 Carat Solitaire "Chris Cut" Diamond; 14K Ladies' Engagement Ring w/1.03 Carat Solitaire Diamond; Many Gold Rings w/Diamonds & Other Gemstones; Gold Antq. Brooch w/4 Cttw. Rose-Cut Diamonds; 18K Diamond & Sapphire Brooch; Pr. of Gold Diamond Stud Earrings (1.86 Cttw.); Gold Stickpin w/1 Cttw. Fine Diamonds; Loose Diamonds; 14K Garnet Bracelet; Gold Chains; David Yurman Jewelry, inc. 2 Gold, Sterling & Gemstone Bangles; 2 Gold, Sterling & Gemstone Rings; Pr. of Gold, Sterling & Topaz Earrings; Also: Lapis Necklace; Opera-Length Pearl Necklace; Onyx & Gold Necklace; Amber Necklaces; Silver Jewelry; Heidi Daus & Other Costume Jewelry; Cameos; More...!
Coins Include: 47 Morgan Silver Dollars; Appx. 32 Peace Silver Dollars; 3 Silver Eagles; More...!
---
Consignments of Antiques, Collectibles, 50's/60's/70's Modern, Paintings & Prints, Jewelry, Coins & Antique and Vintage Furniture are Still Being Considered for This & Upcoming Auctions! One Piece or an Entire Estate or Collection! Need $$$ Fast? Our Auction Payout is One of the Fastest (and Surest) in the Industry! We also Buy Antiques & Collectibles!

-Pickup Service Available-
---
Over 650 Lots! Many Interesting, Beautiful & Collectable Items! Dealers, Collectors, General Public Welcome - Most Items will be Sold Without Reserve ! 11/17/19 Update -
---
Viewing Times:
Monday, Nov. 18, from 3:30 to 7:30 P.M.
Tuesday, Nov. 19, from 2:00 P.M. to 3:00 P.M.
---
Click Here to go back to the Direct Auction Galleries Home Page.
© Copyright, 1997-2019, Direct Auction Galleries, Inc.