Antiques, Collectibles, Vintage, Mid-Century Modern, Jewelry & Coin Auction!
- Several Good Estates, Plus Consignments -
Tuesday, June 12th, 2018 - 3:00 - 9:30 PM
7232 N. Western Ave.
Chicago, Illinois
(773) 465-3300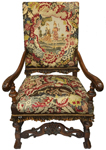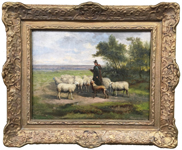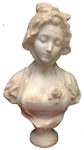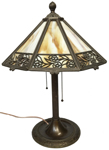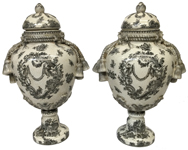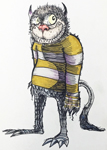 Click Here to See a Video of Most of the Items Coming Up in the June 12th Antiques, Vintage & Mid-Century Auction! (Click the "Full Screen" Button on the Bottom Right Corner of Video to Make it Appear Larger)

Furniture & Large Items Includes: 1950's Vendo H81A Red Coca-Cola Machine; Gorgar Pinball Machine; Kittinger Breakfront; Baker Furniture; Gorgeous Antq. Chair w/Tapestry Upholstery; Early Grandfather Clock; Lg. Antq. Tiger Oak Armoire; Antq. Slag Glass Floor Lamp; 2 Peter Protzman for Herman Miller Chairs; Pr. of Paul McCobb Planner Group Bookcases; George Nelson Herman Miller Chest; Pr. of NY Chair X by Takeshi Nii; Pr. of Curved Chrome Mid-Century Lounge Chairs; Dark Teakwood Mid-Century Wall Unit; 50's Slat Bench; Danish Modern Lounge Chairs; George Nelson Style Mid-Century Daybed; Unusual Mod Driftwood Table; Steel Table; Pr. of Chrome Side Tables; Eames-Style Recliners; Bassett Mid-Century Chest, Dresser & Nightstand Set; Set of 8 Chippendale-Style Dining Chairs; Asian-Style Buffet; Antq. What-Not Shelf; 3-Tier Oak Barrister Bookcase; 4-Tier Mahogany Barrister Bookcase; Choubersky Paris Cast Iron Stove; 1893 Steinway Upright Piano; Carved Sofa & 2 Wing Chairs Set; Oriental Rugs - Lg., Small & Runners; Ornate Mirrors & Light Fixtures; (High-End) Quantum Q6 Edge Power Wheelchair; Black Leather Sofa & Loveseat Set; More...!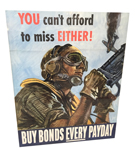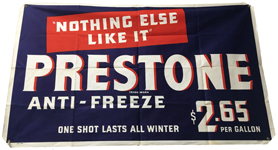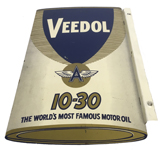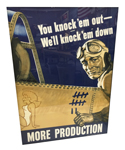 Small Items Include: Maurice Sendak Original Color Artwork Pc. of Wild Thing "Carrol"; Pr. of Antq. Apothecary Jars; Lg. Art Nouveau Lady Lamp; Spanish Model Ship; Hawkes Cut Glass Bowl; Pastoral Painting by Jean Baptiste Van Leemputten; Calder Lithos; Other Oil Paintings & Prints, some Listed; Tiffany Studios Inkwell; Bradley & Hubbard Slag Glass Lamp; 28" Tall Antq. Alabaster Bust of Woman; Carved Alabaster Cherub Lamp; Pr. of Fancy French Ginger Jars; English Atlas Dated 1680; Jeph Bilsky Modern Face Sculpture; 7 World War II Posters; Other Vintage Posters; Sterling Items; Antq. Lamp Bases & Shades; 10 Royal Doulton Figurines; Pickard & Other Gold China; Copper Eagle Weather Vane; Art Deco Lamps; Pr. of Lucite Lamps; Hand-Painted Porcelain; Vintage Prestone Canvas Sign; Vintage Veedol Oil Flange Sign; Other Petrol Signs; Vintage Clocks; Vintage Nude Photos; Autographed Items; Oriental Items; Curtis Jere Wall Sculpture; Neon Beer Sign; Movie Posters; Tyson / Spinks Leroy Neiman Poster; Straightrazor Collection; Violins & Other Musical Instruments; 20 Boxes of Classical Music LP Record Albums; Vintage Clothing; Hats & Shoes; Much, Much More...!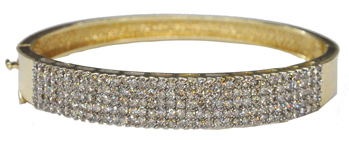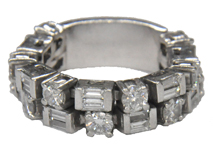 Jewelry Includes: Gorgeous 14K Ring w/1 Carat Center Marquis Diamond (2 Cttw.); 14K White Gold Eternity Ring w/3.10 Cttw. Diamonds; 18K White Gold Ring w/Black & White Diamonds; 14K White Gold "Flex" Ring w/Good-Sized Diamonds; 14K Band w/1.88 Cttw. Diamonds; Other Gold Rings w/Diamonds & Other Gemstones; 14K White Gold Cuff Bracelet w/1.75 Cttw. Diamonds; 14K Gold Diamond "Spinner" Pendant on 14K Chain; Watches; Silver Jewelry; Costume Jewelry; 49 Carat Oval Rose De France Amethyst & Other Loose Gemstones; Vintage & Other Watches; Pocketwatches; Much More...!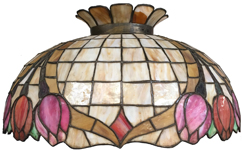 Coins Include: 74 Morgan & Peace Silver Dollars; 68 Silver Half Dollars; 50 Barber Dimes; 50 Mercury Dimes; 1917 Type I Standing Liberty Quarter, AU-58 (Slabbed); Etc...!
---
Consignments of Antiques, Collectibles, 50's/60's/70's Modern, Paintings & Prints, Jewelry, Coins & Antique and Vintage Furniture are Still Being Considered for This & Upcoming Auctions! One Piece or an Entire Estate or Collection! Need $$$ Fast? Our Auction Payout is One of the Fastest (and Surest) in the Industry! We also Buy Antiques & Collectibles!

-Pickup Service Available-
---
Over 600 Lots! Many Beautiful Items! Dealers, Collectors, General Public Welcome - Most Items will be Sold Without Reserve ! - 6/10/18 Update -
---
Viewing Times:
Monday, June 11th, from 3:30 to 7:30 P.M.
Tuesday, June 12th, from 2:00 P.M. to 3:00 P.M.
---
Click Here to go back to the Direct Auction Galleries Home Page.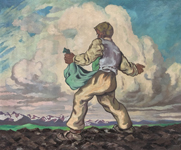 © Copyright, 1997-2018, Direct Auction Galleries, Inc.