Antiques, Collectibles, Vintage, Mid-Century Modern, Jewelry & Coin Auction!
- Our Annual Holiday Auction! - Estates & Consignments!
Tuesday, Dec. 11th, 2018 - 3:00 - 11:00 PM
7232 N. Western Ave.
Chicago, Illinois
(773) 465-3300
Click Here to See a Video of Most of the Items Coming Up in the December 11th Antiques, Vintage & Mid-Century Auction! (Click the "Full Screen" Button on the Bottom Right Corner of Video to Make it Appear Larger)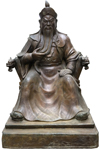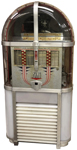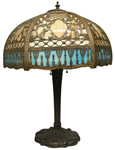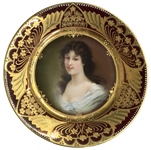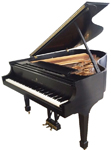 Furniture & Large Items Include: 1937 Steinway Model L Piano, Fully Restored; Pr. of Lg. Gilded Slag Glass French Bronze Chandeliers; 1950 AMI 500 Model C Jukebox (Working); Oriental Buddha Bronzes, some Massive; Collection of Lg. Asian Stone & Marble Carvings, some 5' & 6' Tall; Lg. Wood-Carved Cigar Store Indian; Lg. Cast Iron Gargoyle Figure; 12 Pc. Dark Carved Wood Dining Room Set; Eastlake Cylinder Desk; Napolean III Sideboard; Antq. Oak Icebox; Antq. Oak Slantfront Desk; Nice Old Garden Statuary & Cast Iron Garden Pcs.; Antq. Chair w/"Man with Stein" Carving; Antq. Child's Horse; Pr. of Antler Chairs & Antler Light Fixture; 3 Harry Bertoia Chairs; Pr. of Calligaris Tables; Other 50's/60's/70's Mid-Century Modern Furniture; Many Green Industrial-Type Vintage File Cabinets; Marble Modern Dining Table & 6 Leather Chairs; Mosler Safe; Antique Stained Glass Windows; Oriental Rugs - Large, Small & Runners; Ornate Light Fixtures & Mirrors; Schwinn Bikes & More...!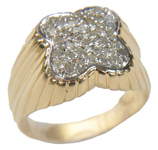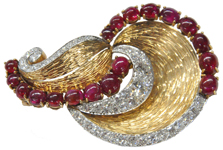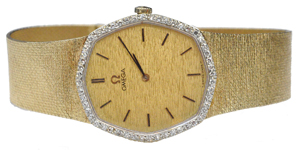 Smaller Items Include: 91 Pc. Set of Wallace "Grand Baroque" Sterling Silverware; Lg. Set of Baccarat Crystal Stemware; 14 Baccarat Paperweights; Other Paperweights; Royal Vienna Plate; Pr. of 30" Tall Hummel Apple Tree Boy & Girl Figures; Other Hummel & Lladro Figurines; 1890's Cast Iron Octagonal Aquarium w/Griffons; Bronzes; Black Forest Pcs.; Jade Oriental Carved Ship; Other Jade Oriental Pcs.; Several Nice Antq. Slag Glass Lamps; Collection of Many Wood Folk Art-Type Figural Carvings; Santos Figures; Many Oriental Items; Steuben-Type Lg. Aurene Vase; Tiny Teco Pitcher; Marble & Bronze Figural Inkwell; Lg. Ornate Metal Victorian Photo Frame; Antq. Cylinder Music Box; Sgd. Lee Godie Pen Drawing; Many Oil Paintings & Prints, some by Listed Artists; Lenox China Set; Lg. Antq. Ilexpo Studio Camera; First Edition Chagall Book, "The Jerusalem Windows"; 1928 Cologne Germany Men's Gymnastics Meet Photo Album; Beatles Albums; Autographed Baseballs; Singer Featherweight Sewing Machine; Stereo Viewer & Stereo Cards; Old Typewriters; Old Toys; Toy Cars; Guitar, Mandolin & Other Musical Instruments; More...!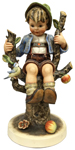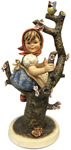 Jewelry Includes: 14K Necklace w/8 Cttw. Diamonds (3/4 Carat Diamond Center); Beautiful 14K Ruby & Diamond Necklace; 14K White Gold Tennis Bracelet w/9 1/4 Cttw. Diamonds; Trabert & Hoeffer Antq. 14K & Platinum Diamond Pin; 14K White Gold Diamond Heart Necklace; Heavy 14K Ladies' Bracelet; Heavy 14K Bangle w/1 Cttw. Diamonds; 18K Bracelet w/2.88 Cttw. Blue Diamonds; 14K Ruby & Diamond Bracelet; 18K Sapphire & Diamond Ring & Earrings Set; Ladies' 18K & Stainless Rolex Watch; Vintage 14K & Diamond Omega Watch w/14K Band; Costume Jewelry; Etc...!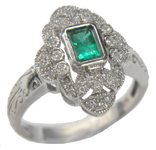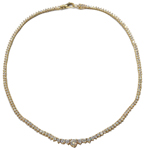 Estate Coin Collection & Other Coins Include: 1818 Capped Bust Quarter; 1835 Capped Bust Dime; 1878-CC Morgan Dollar; 53 Morgan Dollars; 45 Peace Dollars; 210 Silver Halves — Barber, Walking Liberty, Franklin & Kennedy; 25 Barber Quarters; 150 Silver Washington Quarters; 44 Barber Dimes; 582 Mercury Dimes; Mint Roll of 1964 Dimes; Unc. Silver Rounds & Unc. Silver Eagles; Indian Head Pennies; More...!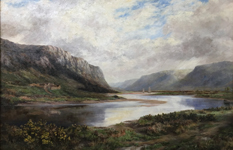 ---
Consignments of Antiques, Collectibles, 50's/60's/70's Modern, Paintings & Prints, Jewelry, Coins & Antique and Vintage Furniture are Still Being Considered for Upcoming Auctions! One Piece or an Entire Estate or Collection! Need $$$ Fast? Our Auction Payout is One of the Fastest (and Surest) in the Industry! We also Buy Antiques & Collectibles!

-Pickup Service Available-
---
A Free Holiday Gift For All Who Make an Auction Purchase! Free Calendars for All! Be Sure to Attend Our Holiday Preview Party on Monday, Dec. 11th, from 4 to 7:30 P.M...! We will be Having a Piano Player, and Wonderful Food and Drink...!
Over 900 Lots! Many Beautiful & Valuable Items! Dealers, Collectors, General Public Welcome - Most Items will be Sold Without Reserve ! - 12/7/18 Update -
---
Viewing Times:
Monday, Dec. 10th, from 3:30 to 7:30 P.M.
Tuesday, Dec. 11th, from 2:00 P.M. to 3:00 P.M.
---
Click Here to go back to the Direct Auction Galleries Home Page.

© Copyright, 1997-2018, Direct Auction Galleries, Inc.