Antiques, Collectibles, Vintage, Mid-Century Modern, Jewelry & Coin Auction!
- Northbrook Estate, Plus Other Estates & Consignments!
Tuesday, Apr. 23rd, 2019 - 3:00 - 9:30 PM
7232 N. Western Ave.
Chicago, Illinois
(773) 465-3300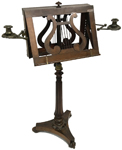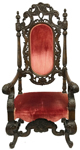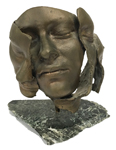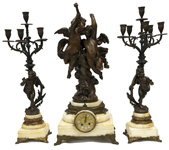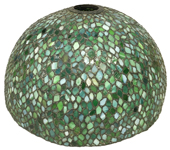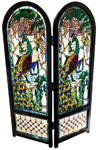 Furniture & Large Items Include: Antq. Music Stand w/Lyre Design; Marble-Top Bombay Chest w/Gilt Bronze Ormulu; Marble-Top Small French Corner Cabinet; Other French-Carved Furniture; Stained Glass Dressing Screen w/Peacock Designs; 3 Large & Fine Sarouk Rugs; Other Oriental Rugs—Large, Small & Runners; Edward Fields Rug; 12 Pc. Bernhardt Dark Wood Dining Room Set; Harden Mahogany King-Size 4-Poster Bed & Dresser; 8 Pc. Drexel Mahogany Dining Room Set; 2 Drexel Hall Tables; Theodore Alexander Fancy Sideboard; Set of 8 Karges Oriental-Style Dining Chairs; Pr. of Cement Charub Figures; Old Architectural Pcs.; Carved Pedestals; Antq. Pool Table Coin-Op Skill Game; Antq. Sterilizer Cabinet; 2 Antq. Iceboxes; Brass Modern Dining Table w/Glass Top; Set of 6 Milo Baughman Chrome Dining Chairs; Mid-Century Extending Dropleaf Table; Teak Danish Modern Rolltop Desk; Pr. Of Nice Mid-Century Lounge Chairs; 7 Pc. Dixie Mid-Century Corner Unit w/Bed; Mid-Century Wall Unit; Ornate Light Fixtures, Mirrors & Sconces; Architectural Items & Statuary; More...!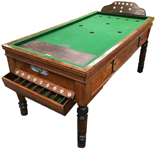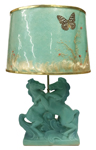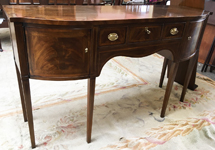 Small Items Include: Huge Collection of Folk Art-Type Wood Figures & Carvings; Fantastic Antq. 3 Pc. Onyx Clock Set w/Cherub Figures; Old Samurai Sword; Bronzes; 6 Unusual Bronze Face Sculptures; 7 Pc. Mexican Sterling Coffee Service; "Chantilly" Pattern Set of Sterling Silverware; Other Silver Items; Pr. Of Bronze Neo-Classical Candle Sconces; Set of Wedgwood "Florentine" China; Steuben Glass; Mid-Century Reggiani "Egg" Lamp; Lg. Amount of Muse Art Painted Ostrich Egg Lamps; Vintage Shake Multimixer; Lg. Leaded Glass Lamp Shade; Lalique Madonna Figure; Antq. Clocks; Eagle Weather Vane; Autographed Basketballs; Old Pharmacy Items; Two 3' Long Motorized Airplanes; Van Briggle Horses Lamp; Vintage Sports Items; Vintage Advertising Signs; Fishing Lures; Stamps, Block Stamps & Mint Sheets; Yiddish Books & Judaica; Leopardo Men's Black Hat; Small Antique Cylinder Music Box; Cameras & Photography Equipment; Collection of 33 & 45 RPM Records; Musical Instruments; Curiosities, Box Lots, Ephemera, Etc...!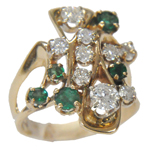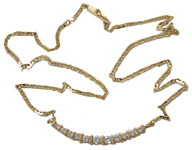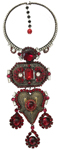 Jewelry Includes: Great Collection of Costume Jewelry, inc. Lots of Miriam Haskell, Nice Larry Vrba Necklace, Eisenberg, Weiss & Antique & Vintage Costume Jewelry; Beautiful 14K Emerald & Diamond Ladies' Ring; 14K Diamond Ladies' Necklace; 14K Ladies' Movado Watch; Other Watches; 14K & Other Jade Jewelry; Coral Jewelry; Strand Of Lg. Millimeter Pearls; Lots of Silver Jewelry & Silver Rings; Coral Jewelry; Amber & More...!
Coins Include: Slabbed & Graded MS-64 1887-P Morgan Dollar; Two 1935- S Peace Dollars; 25 Silver Eagles, some Early Dates; 41 Morgan Silver Dollars; 35 Peace Silver Dollars; 20 Walking Liberty Halves; Barber Halves; Silver Krugerrand; Mixed Coin Lots; More...!
---
Consignments of Antiques, Collectibles, 50's/60's/70's Modern, Paintings & Prints, Jewelry, Coins & Antique and Vintage Furniture are Still Being Considered for This & Upcoming Auctions! One Piece or an Entire Estate or Collection! Need $$$ Fast? Our Auction Payout is One of the Fastest (and Surest) in the Industry! We also Buy Antiques & Collectibles!

-Pickup Service Available-
---
Appx. 700 Lots! Many Amazing Items! Dealers, Collectors, General Public Welcome - Most Items will be Sold Without Reserve ! - 4/22/19 Update -
---
Viewing Times:
Monday, Apr. 22nd, from 3:30 to 7:30 P.M.
Tuesday, Apr. 23rd, from 2:00 P.M. to 3:00 P.M.
---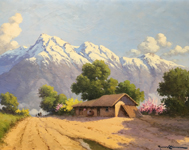 Click Here to go back to the Direct Auction Galleries Home Page.
© Copyright, 1997-2019, Direct Auction Galleries, Inc.