Antiques, Collectibles, Vintage, Mid-Century Modern, Jewelry & Coin Auction!
- Northbrook Estate, Plus Other Estates & Consignments -
Tuesday, February 20th, 2018 - 3:00 - 9:30 PM
7232 N. Western Ave.
Chicago, Illinois
(773) 465-3300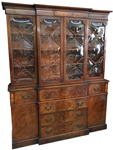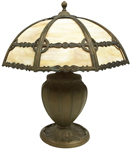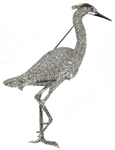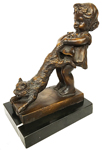 Click Here to See a Video of Most of the Items Coming Up in the Feb. 20th Antiques, Vintage & Mid-Century Auction! (Click the "Full Screen" Button on the Bottom Right Corner of Video to Make it Appear Larger)

Furniture & Large Items Include: Pr. of Natuzzi Italy Ivory Leather Club Chairs; Pr. of Thayer Coggin Orange Fabric Chairs; Drexel John Van Kuert Dining Table & 6 Chairs; Pr. of 1970's Frederick Weinberg Wicker & Iron Chairs; Set of Four 1950's Glass & Mirrored Living Room Tables; Faux Marble Mid-Century 3 Pc. Coffee Table Set; Eames-Style Recliner & Ottoman; Rattan Mid-Century Furniture; Other 50's/60's/70's Mid-Century Modern Furniture; Henredon "Scene 3" Oval Dining Table & 6 Chairs; 3 Beautiful Mahogany China Cabinets, One Inlaid; Arts & Crafts Table, Pedestals & Shelving Rack; Mission Oak Rocker; Victorian Dressers; Vintage Work Table; Thai or Indonesian Metal Vending Stand; 5 Pc. Contemporary Blonde Bedroom Set; Pr. Of Scandinavian Wood Chairs; Oriental Rugs—Lg., Small & Runners; Ornate Mirrors & Light Fixtures; Child's Car Made From a Metal Barrel; 1993 4-Door Buick Skylark Custom; Much More...!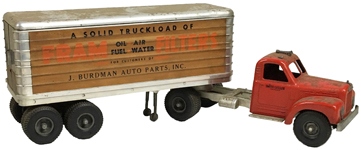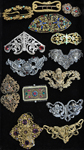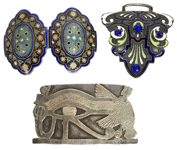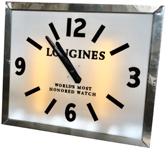 Small Items Include: Huge Collection of Beautiful Art Deco & Victorian Clips, Hair Ties & Buckles, Some Sterling; Fine Arab/Orientalist Watercolor of Rug Sellers by Giulio Rosati; Chalk Industrialist Pastel by William Rowe; Sgd. Mod Lithos or Serigraphs by Robert Indiana, Yohanan Simon & Rikio Takahashi; Frank Gallo 3-D Nude Artwork Pc.; Other Paintings & Prints, some Listed;Lg. Lladro Horses Figure; Royal Doulton Figurines & Mugs; Perfumes; 2 Lg. Smith-Miller Semi Truck Toys; Antq. Slag Glass Table Lamp; Industrial Beehive-Type Light Fixture; Lg. 1940's Longines Advertising Clock; Andy Warhol Rosenthal "Daisy" Glass Charger; Iron "Cigar Store Indian" Still Bank; Petrified Wood Turtle Sculpture; Vintage Model Railroading Kits; Old Powder Horns; Advertising Signs; African Items; Iron Bull Figure; Frank Sinatra Autographed Photo; Pulp Fiction Paperback Novels; Old Toys; Decoys; Pr. of Warren Kessler Mercury Glass Lamps; Furniture Handles & Knobs; Ladies' Fur Coats; Small Jade Items; Musical Instruments & More...!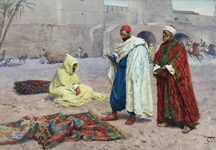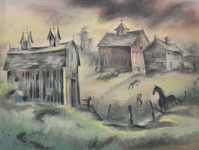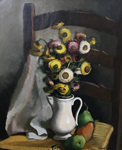 Jewelry Includes: 18K Slide Pendant w/22 Carat Opal & 1.96 Cttw. Diamonds; Platinum & 14K Purple Jade & Diamond Lg. Bird Pin; Beautiful 14K Emerald Ring w/Top Grade 1/2 Carat Diamond Center; Hollywood Jewelers 18K Sapphire & Diamond Ring & Earrings Set; Many Beautiful Gold Rings w/Diamonds, Tanzanite, Aquamarine, etc.; Other Gold & Diamond Jewelry; White Coral Necklace w/14K Clasp; Gucci, Pandora & Other Sterling Jewelry; Sterling Rings; Costume Jewelry & More...!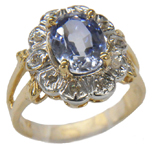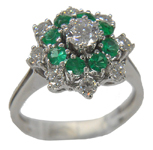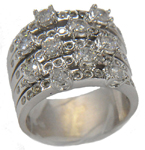 Many of These Items Come from Estates...! Most Items will be sold Without Reserves...!
---
Consignments of Antiques, Collectibles, 50's/60's/70's Modern, Paintings & Prints, Jewelry, Coins & Antique and Vintage Furniture are Still Being Considered for This Auction & Upcoming Auctions! One Piece or an Entire Estate or Collection! Need $$$ Fast? Our Auction Payout is One of the Fastest (and Surest) in the Industry! We also Buy Antiques & Collectibles!

-Pickup Service Available-
---
Appx. 700 Lots! Many Beautiful Items! Dealers, Collectors, General Public Welcome - 2/15/18 Update -
---
Viewing Times:
Monday, Feb. 19, from 3:30 to 7:30 P.M.
Tuesday, Feb. 20, from 2:00 P.M. to 3:00 P.M.
---
Click Here to go back to the Direct Auction Galleries Home Page.
© Copyright, 1997-2018, Direct Auction Galleries, Inc.