Antiques, Collectibles, Vintage, Mid-Century Modern, Jewelry & Coin Auction!
- Lake Forest Estate, Plus Other Estates & Consignments -
Tuesday, Sept. 18th, 2018 - 3:00 - 10:00 PM
7232 N. Western Ave.
Chicago, Illinois
(773) 465-3300
Click Here to See a Video of Most of the Items Coming Up in the September 18th Antiques, Vintage & Mid-Century Auction! (Click the "Full Screen" Button on the Bottom Right Corner of Video to Make it Appear Larger)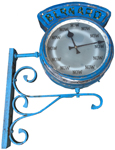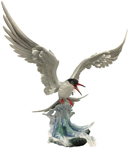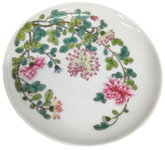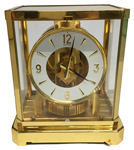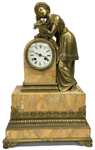 Furniture & Large Items Include: 9 Pc. Fine Romweber French Dining Room Set; Beautifully Carved Antq. Dining Table w/6 Chairs; Country-Style Refectory Dining Table w/6 Ladderback Chairs; Round Marble-Top Table w/Bronze Ornamentation; French-Style Lg. Writing Desk w/Bronze Ormulu; Ornate Marble-Top Buffet w/Lion Carvings; Baker China Cabinet; Baker Flame Walnut Dining Table; Pr. of French-Carved Wing Chairs; Bubble-Glass Mahogany Breakfront; Hairpin-Leg Low Coffee Table & Bench; Teak Mid-Century Credenza & Other Teak Furniture; 60's French Provincial Sofa & 3 Tables Set; Other 50's/60's/70's Mid-Century Modern Furniture; Lg. Shabby Chic Painted Hutch; Antq. Chinese Sewing Table; Set of 4 Nice Carved Oak Chairs; Antq. Oak Highboy; Antq. Oak Desk; 3 Victorian Marble-Top Dressers; 3-Stack Mahogany Barrister Bookcase; Gold Lady Figural Fountain & Other Figures; Contemporary Oriental Furniture; Lg. Contemporary Wall Unit; Keeney's League Bowler Vintage Dime Arcade Game; Oriental Rugs - Lg., Small & Runners; Ornate Mirrors & Light Fixtures; More!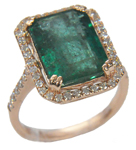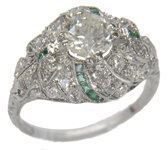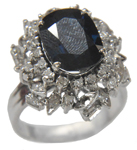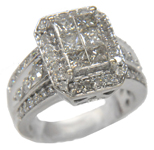 Small Items Include: "Rayon D'Or" French Poster by Pal from 1895; 3 Stone Sculptures sgd. Chris Booth; 2 Nice Stained Glass Windows; LeCoultre Atmos Clock; Antq. Marble & Bronze Figural Clock; Many Other Antq. & Vintage Clocks; Antq. Marble Desk Lamp w/Mica Shade; Antq. Slag Glass Lamp; Olympia 6" Metal Disk Antq. Music Box; Fine Chinese Dish; Set of 7 Antq. Chinese Bamboo Carvings; Japanese Samurai Sword; Bronzes; Carved Wood Coat of Arms; Boehm Bird Figurine & Boehm Floral Figurines; Lladro & Cybis Figurines; Silver Items; 2 Antique Indian Small Shuttered Windows; African Figure & Drum Table; 2 Lg. Landscape Paintings by M. Chelich; Fantastic Collection of Antq. Estate Paintings, Many by Listed Artists; Signed Erte Prints; Rembrandt Etching; Other Prints, Etchings & Engravings; 17th Century Map; Antique Candy Molds; Autographed Sports Jerseys & Photos; World War II Slush Mold Cars; Dinky Toys; Lionel Trains & Accessories; Violins & Guitars; Drum Set; Collection of Campbell's Soup Memorabilia; 50's Child's Horse w/Chrome Cart; Still Bank Collection; First Day Covers; Antq. Postcards & Other Ephemera; Grapes of Wrath 1st Edition Book; Mink & Other Fur Coats; Baseball Cards & More...!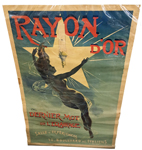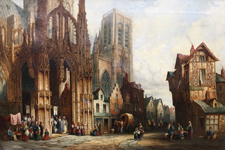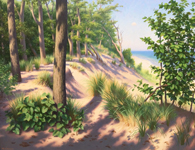 Jewelry Includes: 14K Ladies' Ring w/5.15 Carat Emerald & Diamonds; 14K Ring w/2 Cttw. Diamonds; 14K Ring w/Lg. Oval Sapphire & Diamonds; 24K Yellow Gold & 18K White Gold Diamond Eternity Band; Many Gold Rings w/Diamonds, Rubies, Sapphires, Amethyst, etc.; 18K Opal & Diamond Pin; 18K Pin w/Appx. 5 Cttw. Amethyst; 14K Yellow & White Gold Tennis Bracelet w/2 Cttw. Diamonds; Gold & Garnet Jewelry; Vintage 18K Ladies' Rolex Watch w/18K Band; 14K Men's Movado Watch w/14K Band; 18K Vintage Suisse Chronograph Watch; .62 Carat Loose Princess-Cut Diamond; Gold Earrings & Pendants; Tag Heuer, Aquaracer & Shinola Men's Watches; Silver Jewelry & Silver Rings; Costume Jewelry; Etc...!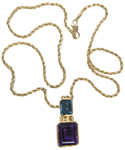 Coins Include: 41 Morgan Silver Dollars; 18 Peace Silver Dollars (Some Unc.); Barber Halves; Walking Liberty Halves; Franklin Halves (Mostly Unc.); Kennedy Halves (Some Unc.); Silver Eagles; 11 Silver 1 Oz. Rounds; Silver Quarters; Roosevelt & Mercury Dimes; Book of Mercury Dimes; Much More...!
---
Consignments of Antiques, Collectibles, 50's/60's/70's Modern, Paintings & Prints, Jewelry, Coins & Antique and Vintage Furniture are Still Being Considered for This & Upcoming Auctions! One Piece or an Entire Estate or Collection! Need $$$ Fast? Our Auction Payout is One of the Fastest (and Surest) in the Industry! We also Buy Antiques & Collectibles!

-Pickup Service Available-
---
Over 700 Lots! Many Beautiful Items! Dealers, Collectors, General Public Welcome - Most Items will be Sold Without Reserve ! - 09/14/18 Update -
---
Viewing Times:
Monday, Sept. 17th, from 3:30 to 7:30 P.M.
Tuesday, Sept. 18th, from 2:00 P.M. to 3:00 P.M.
---
Click Here to go back to the Direct Auction Galleries Home Page.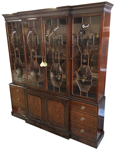 © Copyright, 1997-2018, Direct Auction Galleries, Inc.