Antiques, Collectibles, Vintage, Mid-Century Modern, Jewelry & Coin Auction!
- Park Ridge Estate, Plus Other Estates & Consignments! -
Tuesday, June 18th, 2019 - 3:00 - 9:30 PM
7232 N. Western Ave.
Chicago, Illinois
(773) 465-3300
Click Here to See a Video of Most of the Items Coming Up in the June 18th Antiques, Vintage, Mid-Century, Jewelry & Coin Auction! (Click the "Full Screen" Button on the Bottom Right Corner of Video to Make it Appear Larger)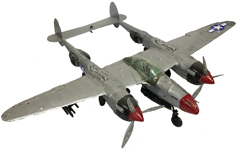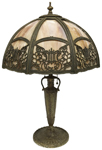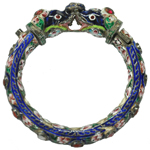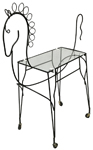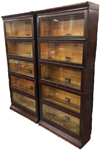 Furniture & Large Items Includes: Unsigned Handel Floor Lamp Base; 2 Knoll Leather Chairs; Frederick Weinberg Bar Cart; 4 Herman Miller Fiberglass Chairs; Adrian Pearsall-Type "Jacks" Coffee Table; Bahus Teakwood Coffee Table; Rocker Attr. to Milo Baughman; Paul McCobb Dining Table & 4 Chairs; Ekornes Stressless Chair & Ottoman; Gerald Thurston Lightolier Floor Lamp; Pr. of Mid-Century Lounge Chairs; Set of 3 Mid-Century Wood-Slat Barstools; Henredon Scene Two Bedroom Set; Modern Chaise Lounge; 6-Panel Modern Screen; Rug-Type Mohair Upholstered Easy Chair; Two 5-Tier Mahogany Barrister Bookcases; Nice Antq. Ornate Gold-Gilded Mirror; Fine Inlaid French Coffee Table; Set of 6 French-Carved Dining Chairs; 4 Carved Velvet Chairs; 2 Antq. Oak Country Store Counter Display Cases; 2 Antq. Wood Showcases; 9 Pc. Antq. Oak Dining Room Set; French Carved Sofa; Pr. of "Fan-Back" Antq. Chairs; Primitive Antq. Cupboard; Antq. Multi-Drawer Cabinet; Antq. Chaise Lounge; 2 Bubble-Glass Mahogany Breakfronts; Chippendale-Style Desk; Chinese Redwood Bar; 3 Pc. Art Deco Walnut Bedroom Set; Set of 4 Two-Tier Bookcases; Leaded & Stained Glass Windows; Oriental Rugs - Large, Small & Runners; 4 Art Deco Chandeliers; Other Ornate Light Fixtures & Mirrors; Tandem Bicycle; 1968 Pontiac Engine & Car Parts; More...!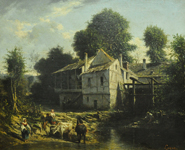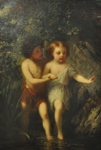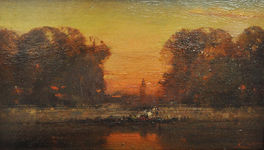 Small Items Include: 8 Pcs. of Teco Pottery; Fine Bronze & Marble Lamp; Nice Mid-Century Lamps; 3 Old Japanese Woodblock Prints (Kuniyoshi, Toyokuni II & Kunisada); Fine Paintings sgd. Victor Muller, Leon Legat, Felix Ziem, Alson Clark & Mario Irace; Song Dynasty Brush Washing Dish; Lg. Collection of Oriental Items, inc. Snuff Bottles, Soapstone, Inros, Jade Carvings, Cloisonne, Porcelain, etc.; Pr. of Bronze Menorahs; Set of Lenox "Autumn" China; Sterling Items; Paperweights; French Poster; St. Anthony Mary Claret Theca Reliquary; Antq. Slag Glass Lamp; 5 Pc. Green Guilloche Dresser Set; Marble Bust w/Marble Pedestal; Antq. Table-Top Victrola; Seven 1940's-Type Lg. Model Airplanes; Carved Folk Art-Type Animals & Figures; 1968 Pontiac Motor & Car Parts; Nazi Youth Dagger & WWII Ephemera; Pr. of Lg. Hummel Figurines; Set of "Gay Plaid" Blair Dinnerware; Vintage Christmas Ornaments; Trains; Cameral Lenses; Knives; Unopened Sports Cards; Over 90 M.I.B. Beer Steins; Guitar & Other Musical Instruments; More...!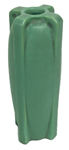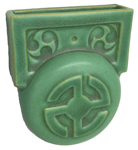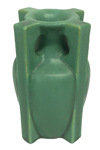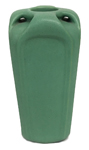 Jewelry Includes: John Hardy 18K & Diamond Ladies' Ring; Ladies' White Gold Ring w/1.67 Carat Solitaire Diamond; Other Beautiful Gold & Diamond Rings; 14K Bracelet w/Diamond & Other Gemstones; Silver Rings & Silver Jewelry; Oriental-Style Jewelry; Turquoise & Amber Jewelry; Costume Jewelry; More...!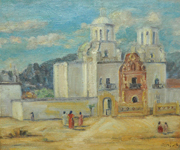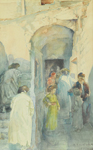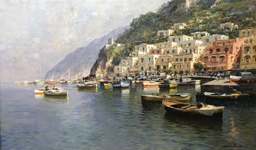 Coins Include: 1935-S Peace Dollar; 43 Other Silver Peace Dollars; 19 Morgan Silver Dollars; 15 Silver Eagles, Mostly BU; 8 Silver South African Krugerrands; 6 Silver Australian Koala Dollars; 7 One-Ounce Indian Silver Rounds; Barber Halves; Walking Liberty Halves; 1911-S Pennies; Lot of Other Rare Lincoln Cents; 3 Rolls of Silver Dimes; Over 300 Rolls of Wheat Pennies; Rolls of Nickels; More...!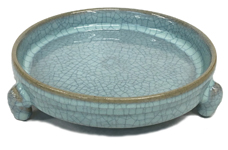 Consignments of Antiques, Collectibles, 50's/60's/70's Modern, Paintings & Prints, Jewelry, Coins & Antique and Vintage Furniture are Still Being Considered for This & Upcoming Auctions! One Piece or an Entire Estate or Collection! Need $$$ Fast? Our Auction Payout is One of the Fastest (and Surest) in the Industry! We also Buy Antiques & Collectibles!

-Pickup Service Available-
---
Appx. 700 Lots! Many Beautiful and Interesting Items! Dealers, Collectors, General Public Welcome - Most Items will be Sold Without Reserve ! - 6/14/19 Update -
---
Viewing Times:
Monday, June 17, from 3:30 to 7:30 P.M.
Tuesday, June 18, from 2:00 P.M. to 3:00 P.M.
---
Click Here to go back to the Direct Auction Galleries Home Page.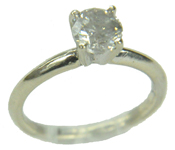 © Copyright, 1997-2019, Direct Auction Galleries, Inc.